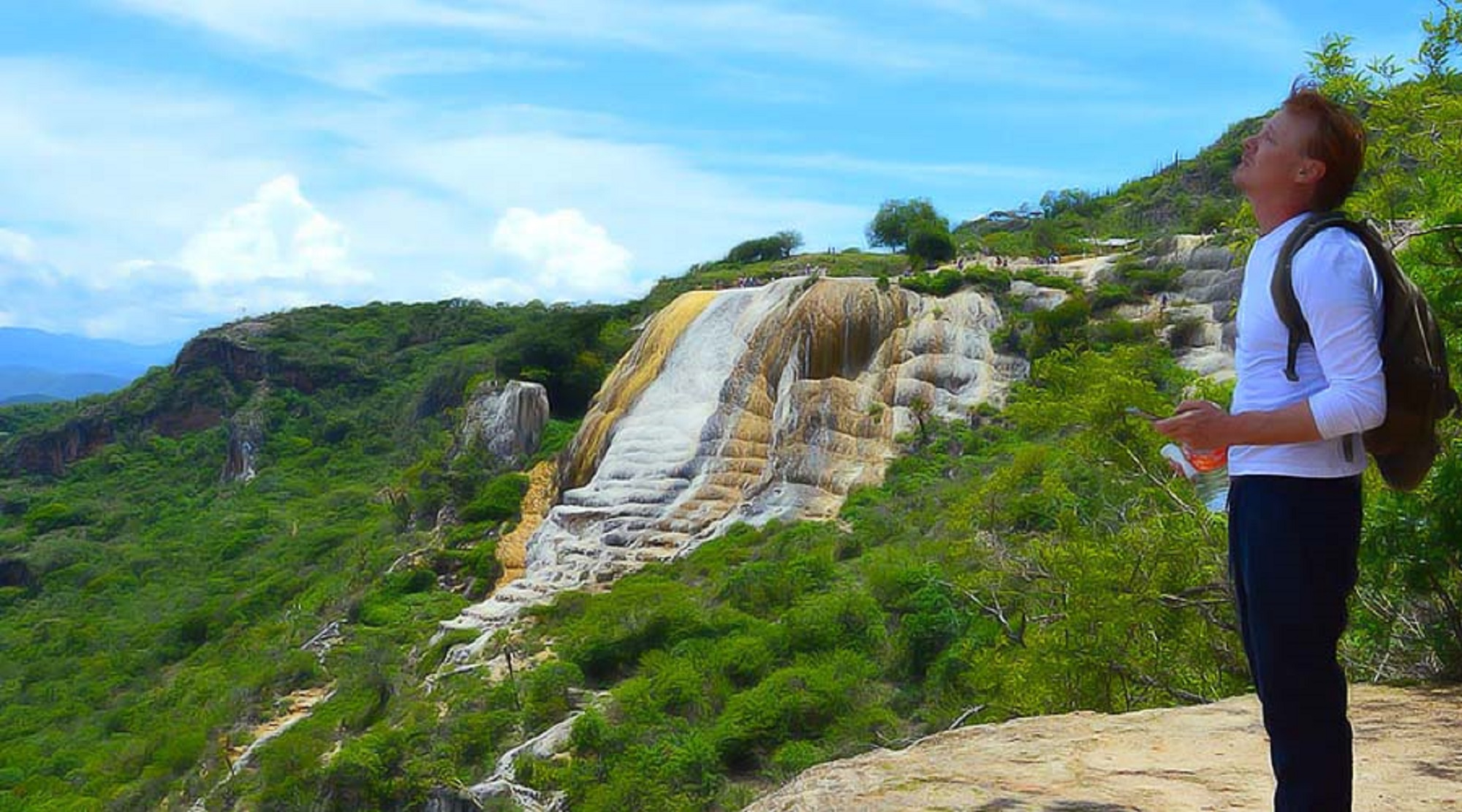 Puerto Vallarta Daily News (PVDN) was founded on April 5, 2014, with its publication of 'It's good to be number one, even if it's only in Latin America', a story about Latin America's richest man.
Founder, Ian Hayden Parker (AKA Chad), moved to Puerto Vallarta, Mexico from Asheville, NC in 2010 without ever visiting Puerto Vallarta, or Mexico for that matter.
Because Ian had never visited Puerto Vallarta prior to relocating, he relied on internet research and local publications to inform him and form his expectations of Puerto Vallarta. There wasn't much information available outside of the tourist industry information and lifestyle news (restaurants, shows, cruises, tourism), but he wasn't coming to be a tourist, he was coming to be a resident.
After four years in the making, PVDN was finally launched, becoming Puerto Vallarta's only English news site covering breaking news outside of the lifestyle and tourism genre.
In 2021, Ian Hayden Parker launched PVDN-TV, a twice-weekly news brief to report on the top stories on VallartaDaily.Com. PVDN-TV received 25,000 viewers in its first month.
Axel Sánchez and Felipe Álvarez are the hosts of PVDN-TV. Axel is a known actor from telenovelas Corazón en condominio and Un escenario para amar. He was the first actor to be featured in two telenovelas simultaneously on television in Mexico. Axel's musical career started as a contestant in the singing competition La Academia, and today is part of the singing group Leyenda Inmortal.
Felipe Álvarez has had leading roles in musical productions in Mexico such as "Grease", "Bule Bule el Show", "Rent" and "Footloose". In 2019, he was part of the English production of "Rock of Ages" in the Riviera Maya. He recorded the theme song "Unconditional" for the telenovela "Mi Marido tiene más familia." Most recently, Felipe received attention for his appearance on The Voice, most notably his performance of 'Another One Bites the Dust'.
Ian Hayden Parker, founder of PVDN, still maintains his digital branding company ¡GOTCHA! Brands, although most of his time now is spent managing his own brands and a few chosen projects from private clients he has served for over a decade in branding.
ABOUT ME
A dyslexic, hyperactive, 50-year-old man suffering from Attention Deficit Disorder is hardly the person you would imagine to own a news website, but here we are. I won't be winning any journalistic or Pulitzer Prize, but I am pleased with my work in trying to keep ex-pats in Puerto Vallarta informed about the news that matters to them, and to have motivated other local news sites to take their coverage and responsibility more serious.
Because I have been blessed my enter life with Attention Deficit Disorder, it has allowed me to gain more experiences than most people. I have done every function in the restaurant industry, from dishwasher to cook, busboy to waiter, and host to bartender. By the age of 18, I was a fully trained chef working at a 4-star restaurant. I climbed up the restaurant ladder to a regional manager for a well-known chain restaurant, overseeing 18 stores.
Weaved in between 20 years of restaurant work, I also managed to learn how to train horses while working daytime at an equestrian center, and trained and conditioned horsed at the 1996 Atlanta Summer Olympics, where I was present in Olympic Park during the 1996 Olympic bombing.
I worked in other fields, from lifeguard at the YMCA to a telemarketer bothering people at dinner time to remind them of their chances of becoming a victim of a crime if they didn't buy an AT&T home security system from me. I even worked as a veterinarian assistant.
In Atlanta, I started a foundation to house LGBT youth who had been thrown out of their homes after coming out to their families.
And prior to moving to Mexico, I was a motivational speaker for a fortune 500 company, speaking in large auditoriums at corporate events and retreats.
My ADD made me a jack of all trades, my close friends refer to me as Ianpedia, or Mary Poppins (I don't know why). I know a little about everything, but not much of one thing.
I moved to Mexico at the age of 37 because I never felt like the USA was my home. I felt like a foreigner in my own country. I didn't feel any connection to the 'culture', whatever that is in the USA. It wasn't until the day that I crossed the US/Mexico border that I knew what the feeling of 'home' felt like. 12 years later, I couldn't imagine living anywhere else. Mexico is my home.
I have visited every state in Mexico and hundreds of cities and towns, too many to even count. I never get tired of discovering the cultures, foods, natural beauty, and even the corky things in Mexico.
My three commitments in life are PVDN, my Branding Agency that has worked with international companies and celebrities for nearly 20 years, and my dog.
While I am full of mistakes and writing isn't my best skill, one thing you can be sure of is that my dedication to PVDN and trying to keep you informed is of the greatest importance to me. I am so dedicated to Puerto Vallarta and an informed public, that not even my ADD has made me change course… and as you see, that's a HUGE deal. :).
I don't just wake up in the morning and copy/paste 4 stories on my website just to please my advertisers. I publish all day, from 6 AM until midnight, and when big news is happening that impacts the people of Puerto Vallarta, there isn't any moment of rest. I take this site and my responsibility to an informed public seriously. That is what has made PVDN the most read English news source in Puerto Vallarta, and one of the top English news sites in Mexico.
Thank you for taking the time to learn about me and PVDN.