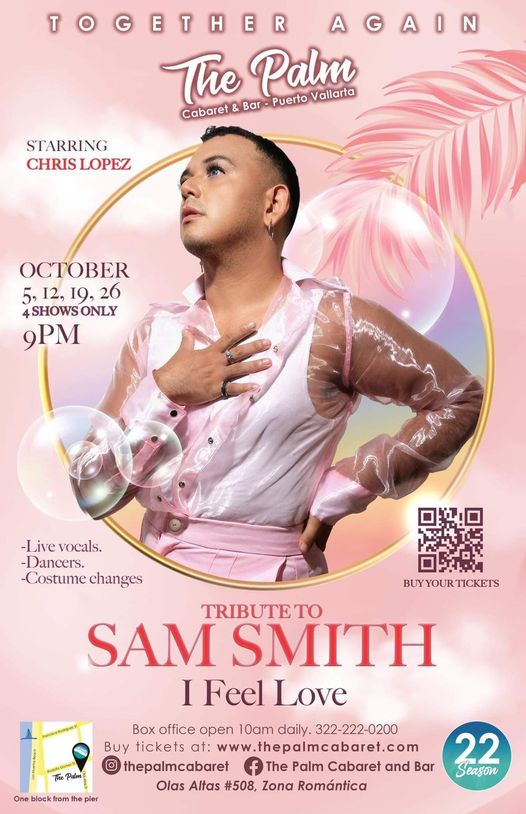 A Tribute to Sam Smith: I Feel Love
"I feel love" a Sam Smith Tribute, is a great show that celebrates love in all its aspects, showing the spectators the power, it has to change and transform people.
Chris Lopez takes a journey with the audience through the scary storms that humans must breakthrough when it's time to know the most vulnerable inner self.
The Sam Smith tribute count with four amazing dancers that play a fundamental role, representing love with their body movements, choreographies and many dance styles like "Urban, Contemporary and Vogue" (Vogue dance arose from Harlem ballroom cultures, as danced by African-American gay and trans people, from the early 1960s through the 1980s.).