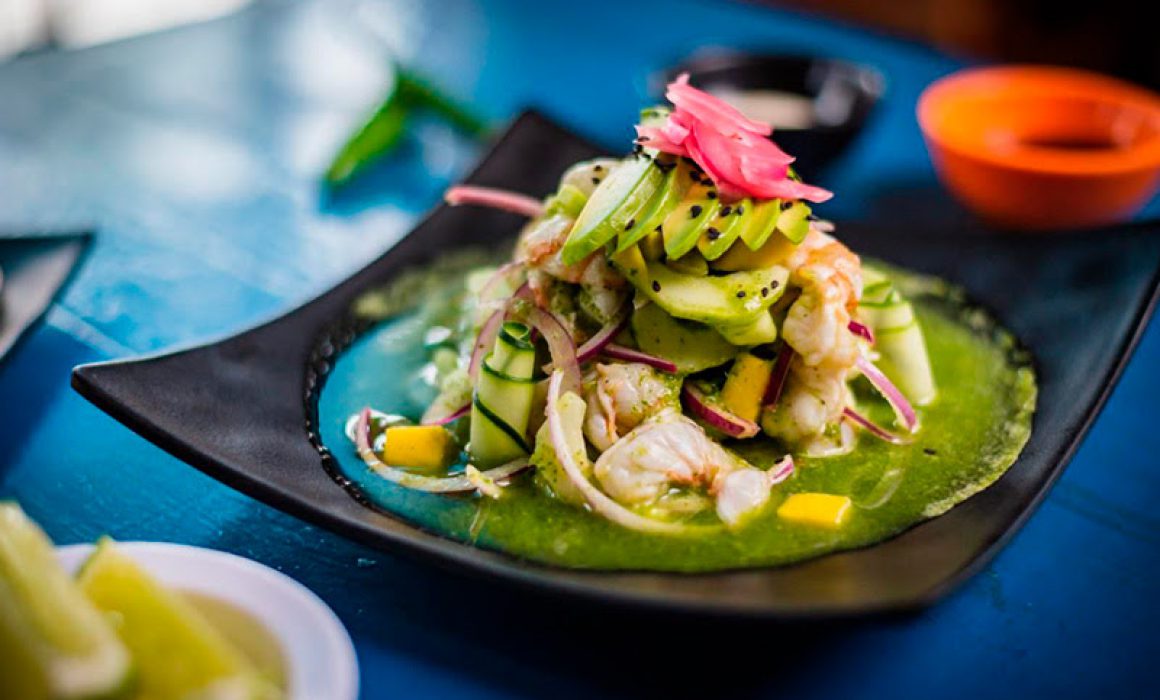 Ceviche and Aguachile Festival
Does the start of the year have you already exhausted? Don't worry, escape this weekend to Puerto Vallarta where, in addition to enjoying the sun, the beach, and the natural beauties that characterize this tourist destination, you can taste a wide variety of ceviches.
This Sunday, January 30, the 11th edition of the Ceviche and Aguachile Festival will be held in Puerto Vallarta, which has become a tradition in this important tourist destination.
From 12:00 noon to 7:00 p.m., in Parque Lázaro Cárdenas, more than 12 restaurants will offer exquisite proposals of these dishes with a seafood flavor to the delight of all diners.
This important festival offers a unique culinary experience for all attendees who want to enjoy exquisite ceviches and aguachiles. For this edition, there will be the participation of 12 restaurants, which are: 28 Grados, Bonito, Chevichez, El Cevichito, Los Chabochos, Los Toneles, Mariscos con Sabor Tomate, Mis Caprichos, Pinche Ceviche Adictivo, Red Pez, Tarraya and Blue Tuna.
Each of the restaurants will present the best of their recipes, and with great creativity, they will jointly prepare more than 40 different varieties of ceviche and aguachile to the delight of all diners who decide to spend an afternoon full of flavors.
In addition to the great gastronomic offer, during the 11th edition of the festival, you will be able to taste cocktails based on Raicilla (a drink with the Jalisco Designation of Origin since 2019), Mezcal and Tequila, by the renowned mixologist from Vallarta, Dan Rodríguez.
The event will have the participation of Tequila Amecatl, craft beer by Cervecería Yambak, and a special guest from Arandas Jalisco, Cactus Cool with a Hard Seltzer (a drink made from agave distillate, mineral water, and tropical flavors), excellent pairings to enjoy delicious and avant-garde ceviches and aguachiles.
Admission to the gastronomic meeting will be free and for the whole family. Likewise, the sanitary protocols will be strictly taken care of, so there will be a maximum capacity of 300 people in the event at the same time, in addition, there will be two entrances where the temperature will be taken and antibacterial gel will be applied, and there will be 2 exits so as not to saturate the entrances and thus avoid a greater concentration of visitors.
The staff of each restaurant will wear a face mask at all times, and will continuously wash their hands in order to follow the protocols indicated by the Jalisco Health Board for this type of outdoor event.
Puerto Vallarta continues this 2022 offering the best gastronomic events of national and international stature, which give travelers the power to live innovative experiences in a warm and friendly destination.
This city will continue to work strictly to apply the health protocols established for the safety of all.