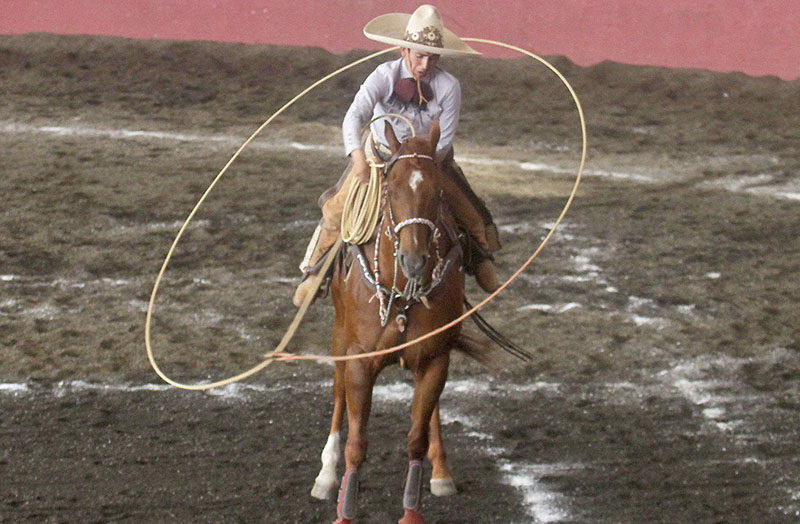 International Charro Grand Prix
With the participation of 35 charro teams, as well as 28 skirmishes, the 10th edition of the International Charro Grand Prix will be held in Puerto Vallarta from February 1 to 6.
Alfonso Bernal Romero, president of the Grand Prix, announced the details of the event that was postponed last year due to the coronavirus pandemic.
This year, there will be the participation of 18 teams from the United States and the rest from a large part of the Republic, said Bernal Romero.
"There are 35 teams in total that come to participate, plus 28 skirmishes. We are talking about 65 squads from both the United States and Mexico."
The official start of the event will be on February 2 at 1:00 p.m. with a mass in the chapel of Hacienda Serena, venue of the charro event, to proceed with the protocol ceremony of the rope cutting at 2:00 p.m., also starting with the first charreada and the eliminatory rounds.
As up to 5,000 attendees are expected each day, biosecurity measures will be a priority, Bernal Romero highlighted, showing the authorization of the Health Board to hold this event. "In good time, we presented a formal request to the Jalisco State Health Secretariat where we met each and every one of the requirements that the State Health Board asked us to carry out this event," explained the president of the Gran Premio Charro, who added that the Health Table responded "in a formal and written way, with the approval for this event to be held to comply with each and every one of the sanitary measures."
The use of face masks will be mandatory, as well as taking the temperature, applying antibacterial gel inside the farm and facilities, and all preventive measures to carry out the event.
The Charro International Grand Prix is ​​an event that brings together thousands of people year after year, but due to the coronavirus pandemic, it was postponed last year to avoid further contagion, but this event will take place under strict biosecurity measures.
Attendance prices range from 100 pesos on Wednesday and Thursday, 200 pesos on Friday and Saturday, and 250 pesos for the grand finale on Sunday, a van will also be raffled off and a tribute to Vicente Fernández will be held.