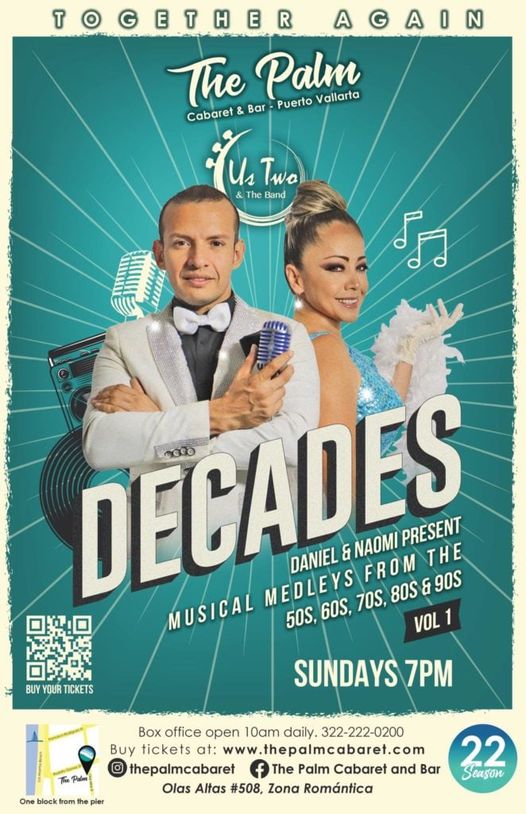 Us Two: Decades
Us Two is excited to present their new show, Decades, at 7 pm on Sundays at The Palm Cabaret.
Puerto Vallarta's favorite duo (with Danny & Noemi )presents Decades, a musical tribute to our favorite, most-loved songs from throughout the decades. A musical and visual medley complete with costume changes and imagery, this show is a fun and fast-paced musical trip down memory lane featuring Danny, Noemí and their live band.
Audiences absolutely love the high-energy shows that Us Two always deliver. Vallarta adores this duo, and The Palm is thrilled to welcome them to its stage with their exciting new show!