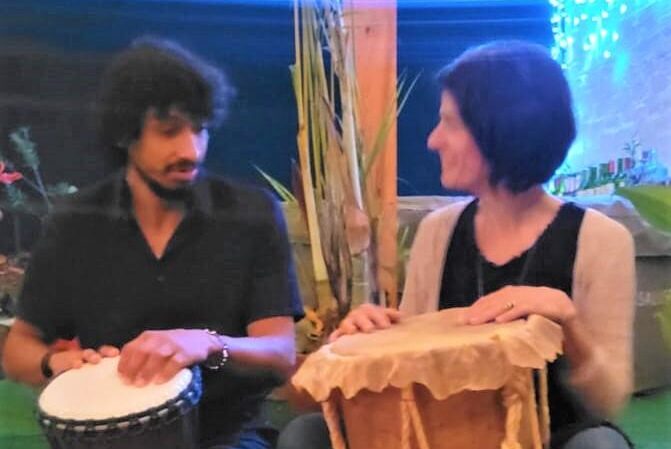 Join the energy of the circle even if you have never played the drum before! Drums are provided and guidance to create a joyful experience. Jeyson Galeano guides you on a sonic journey to simulate a change in your state of consciousness as you follow the sacred rythms of the Afro-Columbian Latin Ancestral Drums. This community practice of music is seated in the folk music of Cumbia where drum and dance is deeply embedded in the bloodstream. Even if you have no previous experience of drumming, you will quickly feel the rythm and follow the beat as Jeyson instructs you on basic strokes and beats. Playing the drums together connects us with our community, makes us more open-minded and reduces social isolation. You forget all your worries as you learn one of the most popular and widespread genres in Latin America. Cumbia is a blend of music and cultural traditions from indigenous Colombians, Africans and the Spanish. You will feel energised after a 90 minute drumming circle looking out over the Bay of Banderas as the sun sets. The fun does not stop after 90 minutes though! As the drumming comes to a close, we will enjoy the fireworks for the Pirate ship and get to know our fellow drummers over a cocktail, beer or wine at the Casa de Influencia Bar. Enjoy the view from the best roof-top in Old Town and make new friends and connect with your community.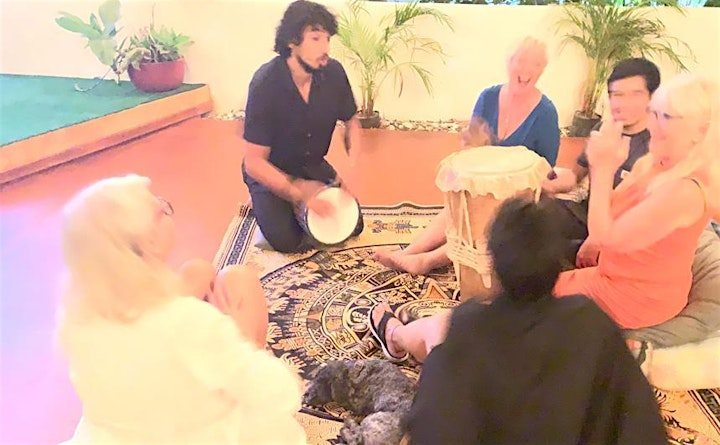 The above sampler video shows students Arianna and spoken word poet Giselle, accompanied by Jeyson Galiano. Shot on the rooftop of Casa de Influencia showing the dance floor, garden, bar and the Pirate Ship fireworks in the Bay of Banderas, Puerto Vallarta.