Harvey, Katia, Irma and Jose. All of these hurricanes have passed through the Caribbean in the last few days. The succession of storms in this area of ​​the world forces countries to carry out prevention work and to evacuate those who live where they are expected to have worse consequences.
On the island of Cayo Guillermo, on the north coast of Cuba, dolphins have also been evacuated. The dolphinarium of this small Cuban island moved their six dolphins on Thursday, September 7. The move was decided to protect them from a storm that had already caused at least 20 deaths in the Caribbean. The Cuban News Agency has released photos of the process on its Facebook page.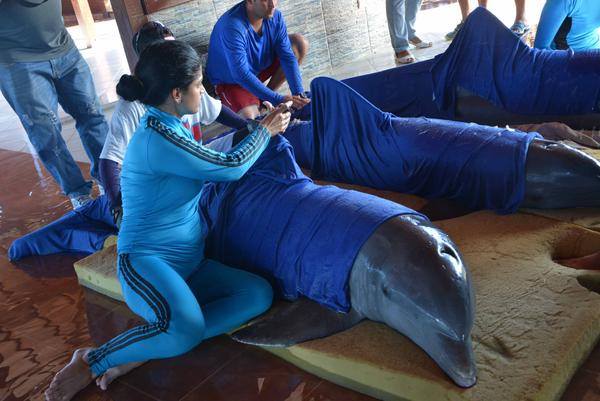 According to the Cuban News Agency, the animals were transferred to another area of ​​the island, the province of Cienfuegos by helicopter.
At the time, head of the dolphinarium, Gonzalo Carrero said, "For the moment they are taken to a swimming pool with the same conditions in Cienfuegos territory and, in case the weather conditions do not allow them to remain there, they will move to a salt water pool – from another area".
One of the people who collaborated in the evacuation of the dolphins labels the process as "stressful" for both dolphins and operators. From the capture of the dolphins to the boarding in the helicopter eight hours passed. This evacuation has caught the attention of the media and has also transcended into social networks.