The oilcloth table covers, enameled tin plates, exposed rafters, and red roof tiles of this patio-restaurant conjure up nostalgia for the quaint Mexican home of less frenetic times. Here you can find the things Abuelita (Grandma) still loves to cook, with a few subtle variations. Highlights of classic Mexican dishes from around the country are rib-eye steak served with traditional cactus-pad salad, duck carnitas in a glaze of smoky chili and orange, and cochinita pibil, a dish from the Yucatan Peninsula of tender pork cooked in a banana leaf and served with black beans and fried plantain. For dessert try caramel flan or a light tamarind-flavored ice.
CONTACT INFORMATION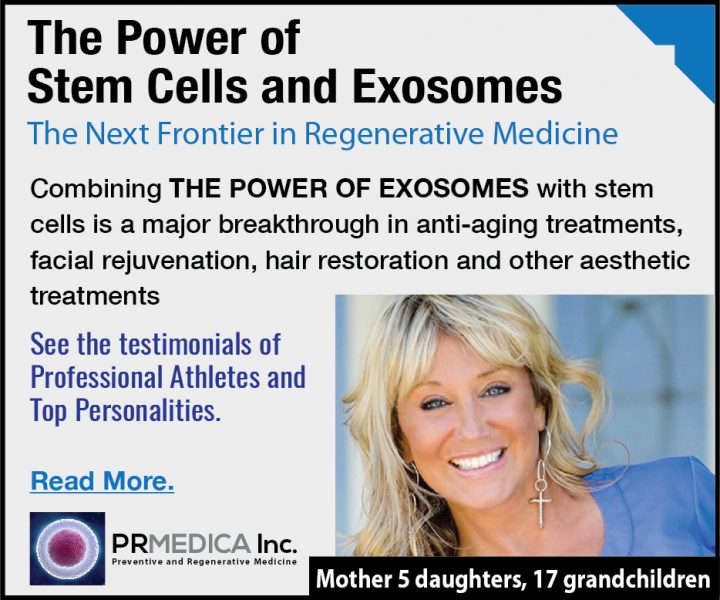 Address: Calle Allende 344, at Calle Miramar Centro, Puerto Vallarta, 48300
Phone: 322/222–7195
Website: www.elarrayan.com.mx
THE AMAZING POWER OF STEM CELLS AND EXOSOMES
Exosomes are the Next Frontier in Regenerative Medicine. Combining the power of stem cells and exosomes is a major breakthrough in the healing & treatment of sports injuries, arthritis, neurological issues, COPD, anti-aging, facial rejuvenation, hair restoration and many chronic degenerative conditions.
Read More