With the traditional and spectacular parade "La muerte está viva" (Death is alive), concluded on Thursday the 8th Festival of the Day of the Dead in Puerto Vallarta.
Approximately at five o'clock in the afternoon the long and colorful procession began in the cemetery of 5 de Diciembre, integrated by numerous educational establishments, restaurants, hotels, mariachis, allegorical cars, among others. The lively group advanced through San Salvador Street, Av. Mexico, passed through Hidalgo Park while other activities took place there; touring the entire Malecón, until reaching Parque Lázaro Cárdenas, where it closed the festival with an attractive party where folkloric ballet and mariachi performed.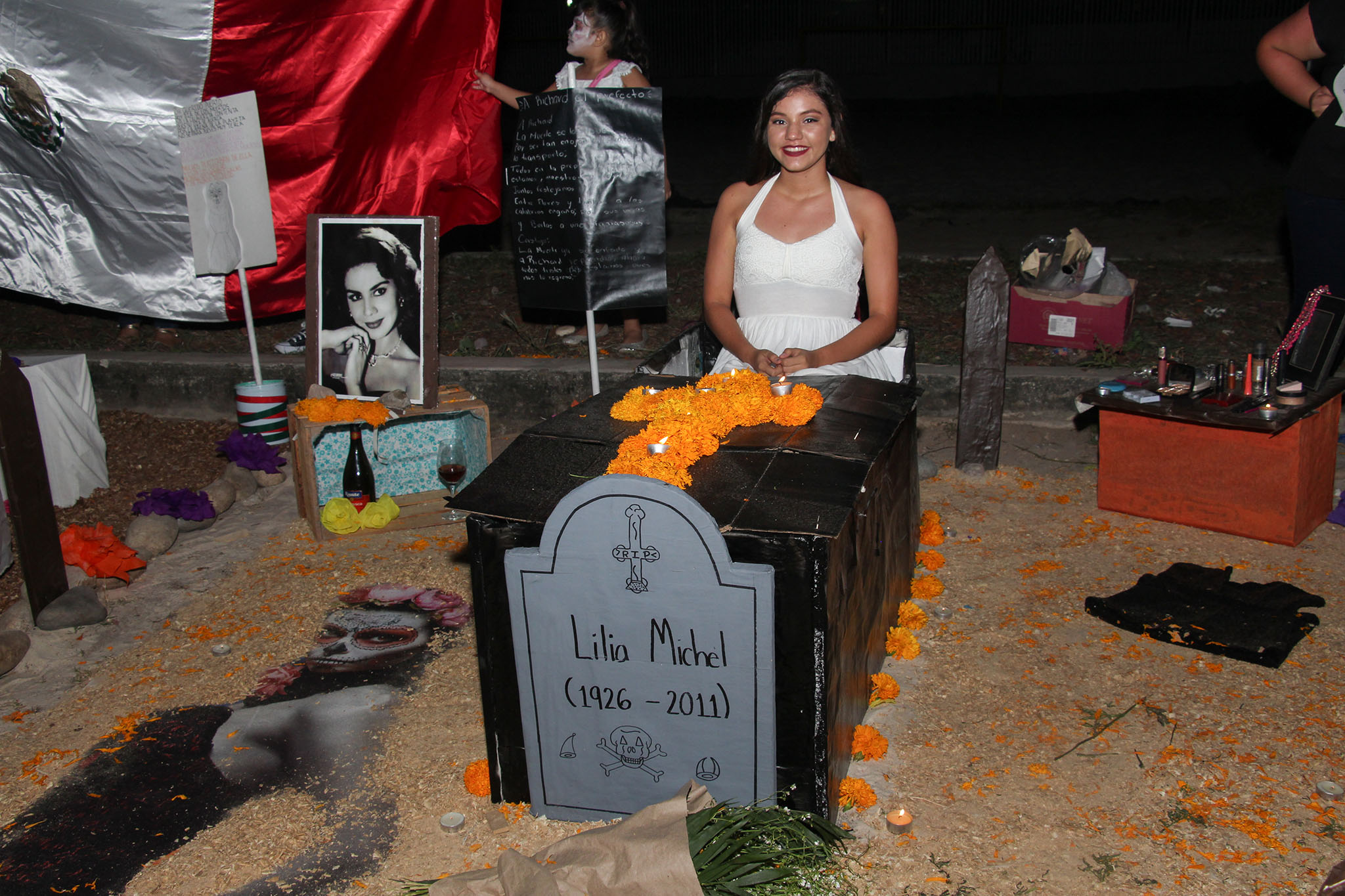 With participation and the assistance of thousands of people from Vallarta, the Festival of Tombs and Altars of the Dead was held, which the community of CECyTE Jalisco 07 carried out in the IPEJAL field, in coordination with the Municipal Tourism Board.
It was another colorful event of the 8th Day of the Dead Festival in Puerto Vallarta, organized by the government to promote traditions in the most Mexican beach destination.
With the representation of the municipal president, the director of tourism, Ramón González Lomelí, recognized the passion and effort invested to achieve a beautiful display of altars and tombs, and congratulated CECyTE for the contribution to preserving this culture that distinguishes Mexico in the whole world.
He stressed that the municipal government continues to work so that our national and foreign visitors live a unique experience and the memories they take away from Puerto Vallarta are unforgettable.
The event consisted of the exhibition and contests of tombs and altars of the dead, of literary calaveritas, very diverse and high quality artistic presentations, including a play, the folk groups "Mixcoatl" and "Vallarta Azteca", the Plan 7 Group.