 Due to this increasing interest among consumers nationwide, the hemp industry is projected to become one of the biggest U.S. markets in the next five years. The recent passage of the 2018 Farm Bill has encouraged many to look into hemp-derived CBD as a medicinal supplement or financial investment, with studies estimating the CBD market growth will surpass the $20 billion mark in the next 4 years. But, why is everyone jumping on the CBD train now?
Here's all you need to know about the industry many are calling the next gold rush.
What Exactly Is CBD?
CBD is short for cannabidiol, a natural ingredient derived from the hemp plant. In the last few decades, studies have been conducted to determine how CBD can help users cope with symptoms related to various conditions. While there are no conclusive results yet, most studies and anecdotal evidence from real users suggest CBD may be a valuable addition to your daily supplement regimen.
Why Is CBD So Popular?
Unlike other wellness supplements out on the market, CBD is completely natural. This makes CBD products an excellent option for those who prefer all-natural or holistic solutions to their wellness needs. Most importantly, CBD is not known to produce any significant side-effects, and it contains no addictive properties.
In addition to being entirely natural and safe, CBD is extremely versatile. After it is extracted from hemp, CBD can be manufactured into a full spectrum of products such as oils, edibles, beverages, and even topical creams. Although these formulas have different tastes, shapes, and delivery methods, they all produce similar effects. This guarantees that there is a CBD product for everyone regardless of their individual preferences. Users can also choose to mix CBD oil into foods and beverages like salads or natural smoothies without altering their taste.
Versatility is key when it comes to CBD. For example, products like CBD gummies are great for new users who prefer a familiar taste and consumption method while CBD coffee and CBD tea provide users with an easy way to incorporate the hemp supplement into their morning routine.
Is CBD Legal in the U.S.?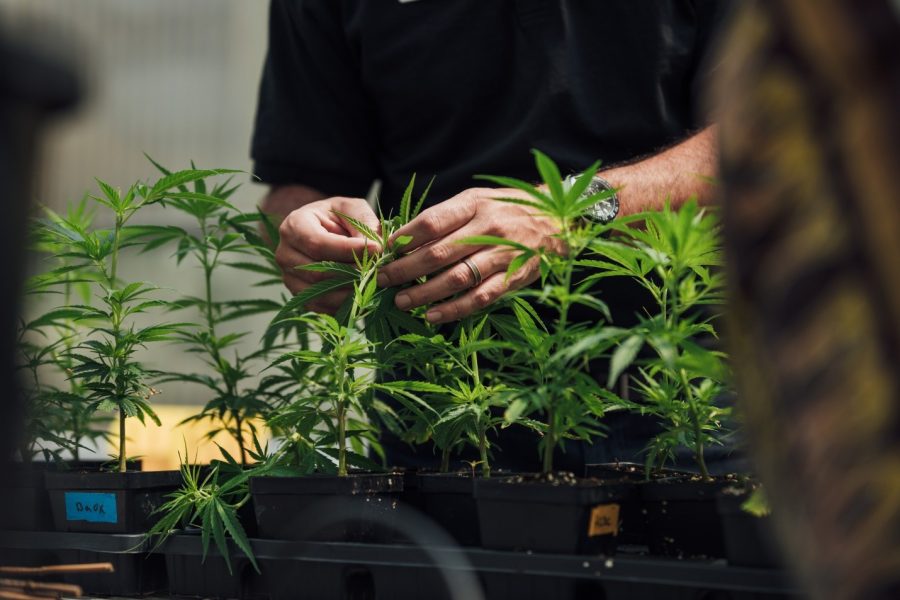 The 2018 Farm Bill legalized industrial hemp and hemp-derived products in the United States. The bill, formally known as the Agriculture Improvement Act, established a legal framework for the cultivation, manufacturing, and transportation of hemp across the states. The bill also removed hemp from the federal list of controlled substances and took away the DEA's administrative power over hemp. As of 2019, industrial hemp is classified as an agricultural commodity regulated by the Department of Agriculture in collaboration with individual state agencies.
Big Names Join the Party
By now, interest in CBD and hemp-derived products is not limited to the wellness and fitness industries anymore. Given the promising market projections, some of the most recognizable brands in the world are considering CBD as an addition to their product repertoire. These include soft drink giants Coca-Cola and Pepsi, the makers of Hunt's Ketchup and Slim Jim, and Carl's Jr.
Pharmacies like Walgreens and CVS have also laid out plans to start selling CBD in their stores. Chain pharmacies, breweries, coffee shops, and bakeries in different cities are also experimenting with CBD infused products. These include CBD coffee, beer, pastries, and even CBD-infused water.
How Does CBD Work?
CBD belongs to a family of organic compounds called cannabinoids, many of which are found in hemp but also produced naturally by our bodies. These compounds work together with receptors in our endocannabinoid system to help regulate a wide range of biological functions, including sleep cycles, pain sensitivity, and anxiety levels.
Since endocannabinoid receptors work in tandem with cannabinoids like CBD, researchers believe cannabinoid deficiency may lead to issues related to endocannabinoid system functions. Therefore, CBD products may promote a healthy endocannabinoid system by supplementing endocannabinoid receptors with what they need to function properly.
Where Can I Buy CBD?
The emergence of CBD products at local supermarkets and pharmacies is inevitable; but for now, the best places to find CBD products remain online CBD shops.
Leading CBD manufacturers offer a comprehensive collection of CBD products including oils, CBD for sleep, and CBD capsules, in addition to all other products mentioned above. All Green Roads products are formulated by a licensed pharmacist and tested in independent labs to ensure safety and quality.
The Future of CBD in the U.S.
Today, the future of hemp and CBD in the United States is more promising than ever. The way the public, the media, and corporations are embracing hemp and CBD signals a bright future for the economy given the number of jobs these industries can create, especially for American farmers.
Even states like Florida, historically known for having strict hemp laws, are making the front pages of CBD news by cultivating hemp to study its possible effects on individual state economies.
Earlier this year, the first legally certified hemp plants were delivered into the state of Florida in over 70 years. This was a result of the long-standing collaboration between the University of Florida and CBD company Green Roads who donated $1.3 million to the program.
"We're looking to help commercialize the industry here, so that's going to open up an avenue for farmers," said Green Roads co-founder Arby Barroso. "It's going to add economic growth. It's going to add jobs."