Providing a moment of joy and to share a beautiful experience, the DIF System chaired by Candelaria Tovar de Dávalos, in coordination with the sub-directorate of Ecology, organized a turtle release event for children, youth and adults that are part of the Program for the Comprehensive Care of Persons with Disabilities (PAID).
"More than 250 people had the opportunity to participate in this pleasant experience", said the coordinator of PAID, Luis Enrique Martínez Anguiano. He noted that there were more than 400 turtles released, but before carrying out the "ritual", staff of the Ecology subdivision educated the participants about the species and their importance for the marine environment, and the fact that the turtles are facing the danger of extinction. "The children paid a lot of attention to the information that was given to them, we explained the dangers that sea turtles have to face from the time they hatch and until adulthood," said the PAID coordinator.
Ecology staff took the opportunity to remind the population and visitors that if they find a sea turtle spawning, they must keep a minimum distance of 10 meters, do not direct lights at the turtles or use flash photography, as bright lights could disassociate or disturb the turtle, causing it to return to the sea without spawning.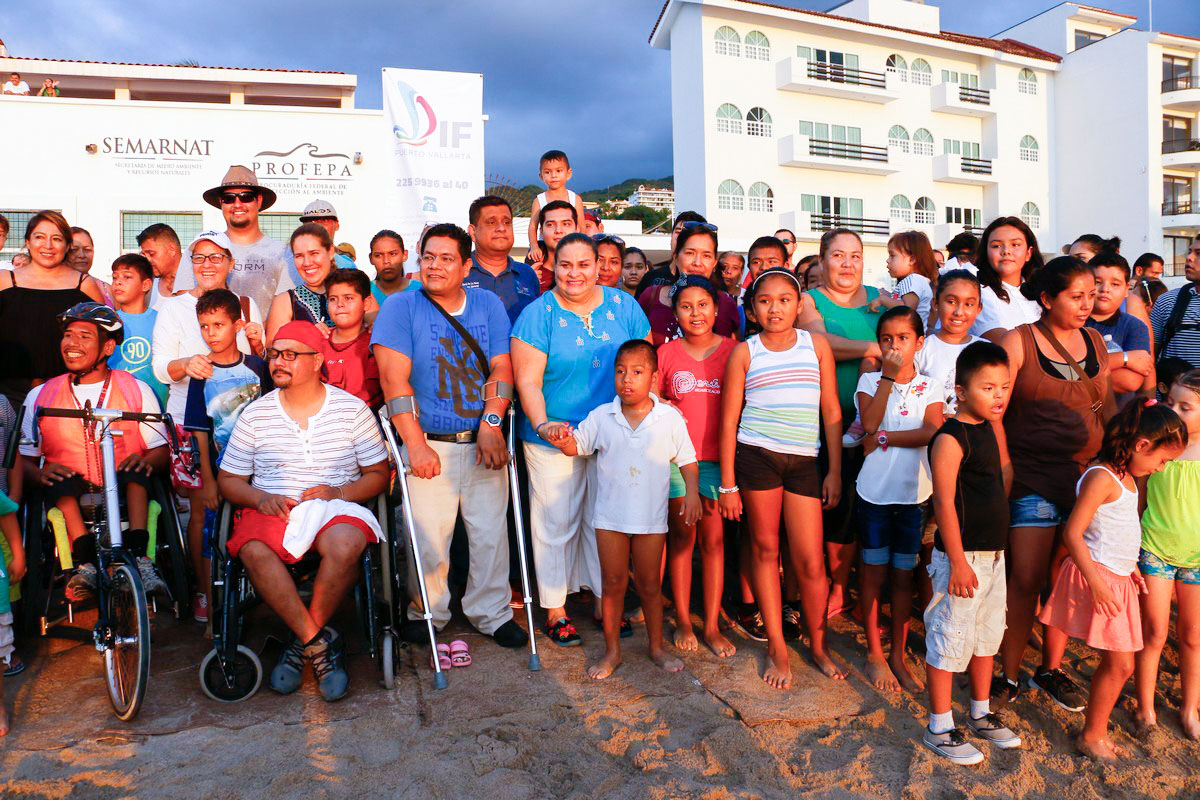 Related: PROFEPA relocates 390 sea turtle eggs in Puerto Vallarta, Climate change means reproduction changes of Sea Turtles in Puerto Vallarta