A Mexican family leaving to cross the border during World War II to help wartime labor shortages, 1944. If you ask people to name the victorious Allied Powers in World War II , Mexico isn't usually a name that comes to mind. But after declaring war against the Axis in mid-1942, Mexico did contribute to the Allied victory in important ways. Despite long standing tensions with the United States, Mexico would become a valuable ally to its northern neighbor, ramping up its industrial production and contributing vital resources to the Allied war effort.
In addition, thousands of Mexican nationals living in the United States registered for military service during World War II. Mexico's own elite air squadron, known as the Aztec Eagles, flew dozens of missions alongside the U.S. Air Force during the liberation of the Philippines in 1945.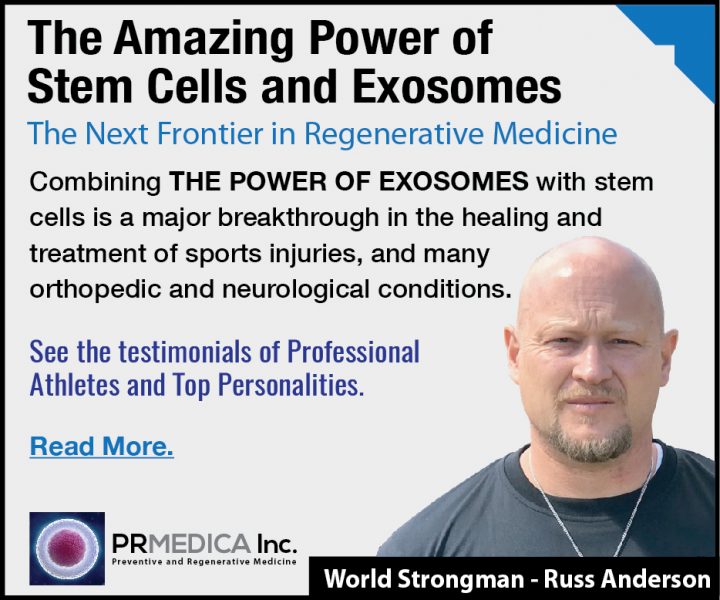 On the home front, hundreds of thousands of farm workers crossed the border to work for U.S. agricultural companies as part of the Bracero Program, which would outlast the war by nearly two decades and have a lasting impact on the relations between the two North American nations. Mexican artillery men in the field during WWII as their country expects a declaration of war on the Axis Powers. Mexico's Path to a Declaration of War
As the first rumblings of another great war stirred in Europe in the 1930s, Mexico and the United States seemed like unlikely allies. In 1938, Mexico's reformist president, Lázaro Cárdenas, nationalized the country's oil industry, which […]
This story is part of our 'News from Around the Web' publication, continue reading the story here: The Surprising Role Mexico Played in World War II
THE AMAZING POWER OF STEM CELLS AND EXOSOMES
Exosomes are the Next Frontier in Regenerative Medicine. Combining the power of stem cells and exosomes is a major breakthrough in the healing & treatment of sports injuries, arthritis, neurological issues, COPD, anti-aging, facial rejuvenation, hair restoration and many chronic degenerative conditions.
Read More