 The rusted, battered cable cars that hang hundreds of feet above the Georgian city of Chiatura might be the world's scariest way to commute.
Chiatura, with about 20,000 people, is wedged between steep mountains that hold valuable deposits of manganese. The miners who worked to separate the metal from the mountains during the 20th century complained that their steep walk to work was wearying.
In 1954, when Georgia was part of the Soviet Union, authorities built a network of cable cars leading to the mines and some of the housing developments that crawled up the foothills and slopes.
Seventeen of the lines remain in operation, most of them badly aged. The gondolas are battered. Some of the stations where the cars start and end are in semi-ruin, with chunks of masonry missing and their Soviet-era decorations fading.
But if the 64-year-old transit system looks like a wild ride to an outsider, Chiatura's people seem to take the creaking cars and precipitous drops in stride. The sweeping views and creaking equipment get less attention from some regular passengers than what's popping up on smartphones.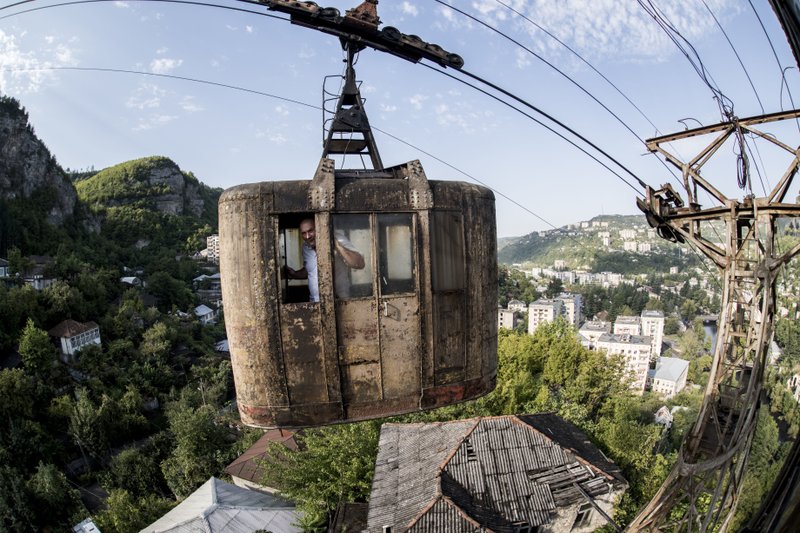 Friday, Aug. 31, 2018, a local man looks through a window of a rusted cable car riding over the Georgian city of Chiatura, about 200 kilometers ( 125 miles) from Tbilisi, Georgia. The rusted, battered cable cars that hang hundreds of feet above the Georgian city of Chiatura could be one of the world's scariest ways to commute to work or go shopping. (AP Photo/Evgeniy Maloletka)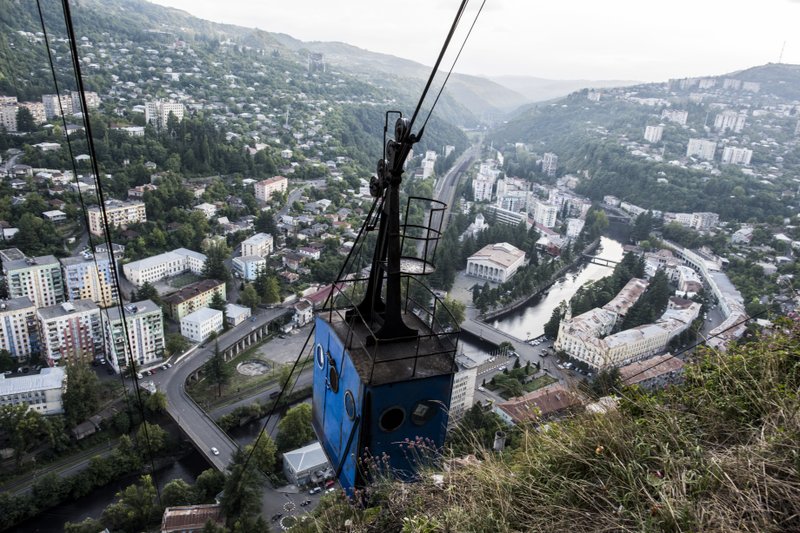 Thursday, Aug. 30, 2018, a cable car is seen above the Georgian city of Chiatura, about 200 kilometers ( 125 miles) from Tbilisi, Georgia. The rusted, battered cable cars that hang hundreds of feet above the Georgian city of Chiatura could be one of the world's scariest ways to commute to work or go shopping. (AP Photo/Evgeniy Maloletka)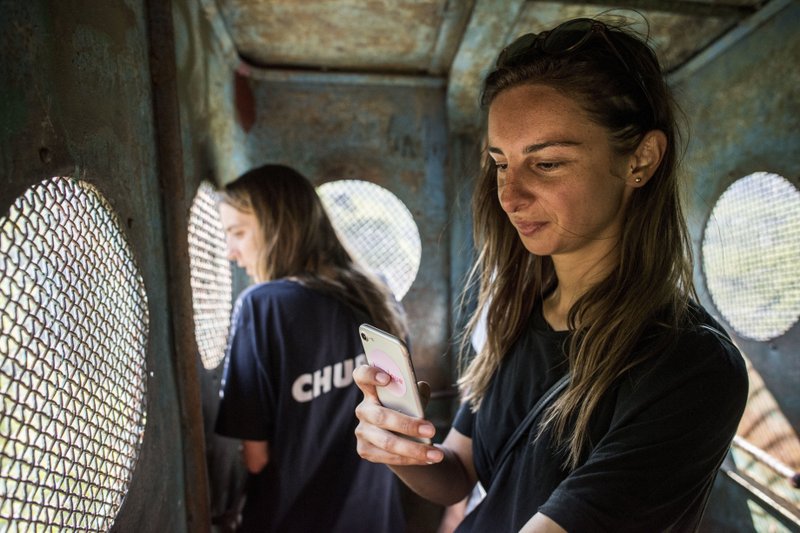 Wednesday, Aug. 29, 2018, a Georgian women takes a photo though a cable car's window in the Georgian city of Chiatura, about 200 kilometers ( 125 miles) from Tbilisi, Georgia. The rusted, battered cable cars that hang hundreds of feet above the Georgian city of Chiatura could be one of the world's scariest ways to commute to work or go shopping. (AP Photo/Evgeniy Maloletka)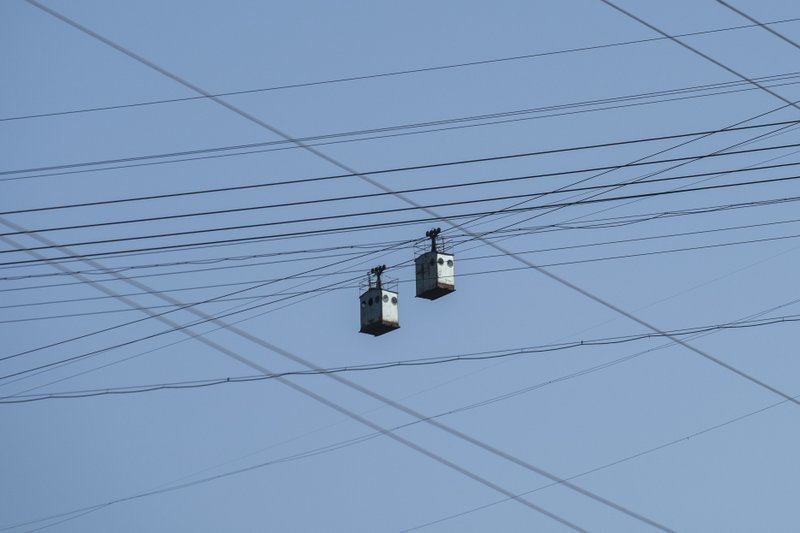 Thursday, Aug. 30, 2018, two cable cars move across two mountains in the Georgian city of Chiatura, about 200 kilometers ( 125 miles) from Tbilisi, Georgia. The rusted, battered cable cars that hang hundreds of feet above the Georgian city of Chiatura could be one of the world's scariest ways to commute to work or go shopping. (AP Photo/Evgeniy Maloletka)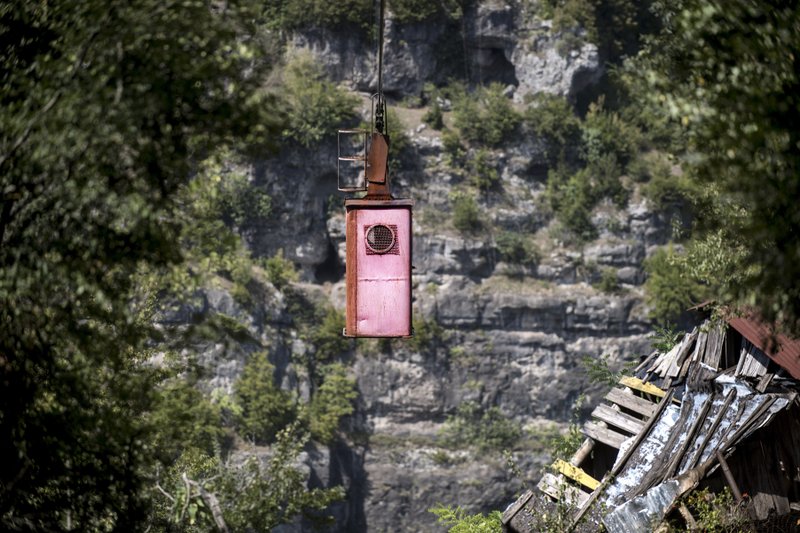 Thursday, Aug. 30, 2018, a cable car travels, in the Georgian city of Chiatura, about 200 kilometers ( 125 miles) from Tbilisi, Georgia. The rusted, battered cable cars that hang hundreds of feet above the Georgian city of Chiatura could be one of the world's scariest ways to commute to work or go shopping. (AP Photo/Evgeniy Maloletka)