 The Naica Cave, located in the Chihuahuan desert of Mexico, is a geological wonder that continues to awe visitors with its magnificent crystal formations. Discovered only recently in the year 2000, the cave boasts the largest crystals in the world, with some exceeding heights of 10 meters. The cave, also known as the Cueva de los Cristales, is a popular destination for adventurers and curious visitors who wish to explore the magical underground world.
The cave is spread across an area of 300 square meters and is believed to have been formed over millions of years due to the underground magma chamber. The high temperatures within the chamber heated the water below the cave, which was saturated with sulphide ions. Upon contact with the cold, oxygenated water above, gypsum sulfate crystals began to form over a period of time.
The cave surprises visitors with its enormous crystal columns that cross the space from one place to another in all directions. The smallest of these crystals measure 5 meters, while some reach heights of 11 meters with diameters of more than one meter, making them the largest crystals in the world.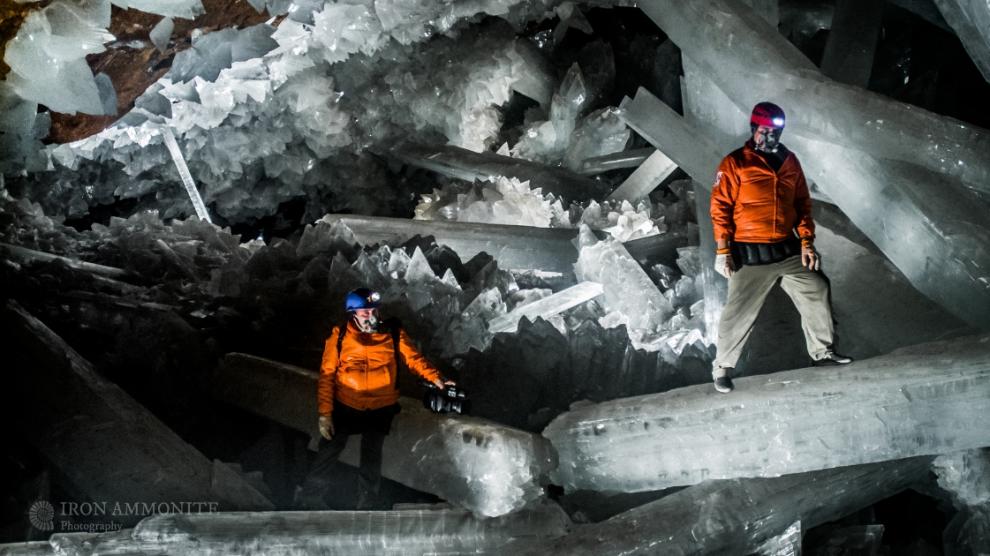 Apart from its geological significance, the Naica Cave also holds great tourist value. It attracts a large number of curious and adventurous visitors who wish to explore the cave's otherworldly beauty. However, access to the cave is restricted, and visitors are only allowed to enter when accompanied by a specialist.
Prior considerations must also be taken before entering the cave, as detailed by National Geographic in an article. Visitors must enter the cave with protective equipment and can only stay inside for 10 minutes due to the cave's 90% humidity levels, which could lead to dehydration if visitors stay inside for longer periods. Pregnant women, people with hypertension or diabetes, and those with certain medical conditions are also not allowed to enter the cave.
The Naica Cave is a true marvel of nature that continues to surprise and awe visitors with its impressive crystal formations. The cave's unique beauty and scientific importance make it a must-visit destination for those interested in the wonders of the natural world.