The Consorcio IUYET team used a Leica SiTrack reality capture system to obtain point clouds of the surroundings and sub-millimetric railhead measurements. Courtesy Consorcio IUYET. Like most major cities, Mexico City has a traffic problem. But the logjams that cause headaches in other metro areas cause blitzing migraines in Mexico's capital, where the traffic crisis ranks as the world's worst . Commutes in Mexico City take an average of 66% longer because of congestion. During rush hours, that figure rises to 96–101%. For drivers, that means 59 extra minutes in traffic every day, or 227 hours each year. By comparison, commuters in Los Angeles—the most congested US city—spend 44 extra minutes in traffic daily, or 170 hours every year.
Because of its perpetual gridlock, Mexico City suffers from bad pollution , high traffic-related fatalities , and low worker productivity . Fortunately, help is on the way through new infrastructure initiatives, the largest of which is the Mexico City-Toluca Interurban Train Project, on target for completion by mid-2019 . Using geoinformatics —a scientific discipline that surveys and interprets geodata to understand the earth's surface—and costing US $2.5 billion, Mexico City's first-ever high-speed train will connect Mexico City with Toluca de Lerdo, the capital of the State of Mexico. The 36-mile electrified elevated railway will host trains traveling up to 99 miles per hour and transport 230,000 daily passengers, whose average commute time will drop from two hours to just 39 minutes.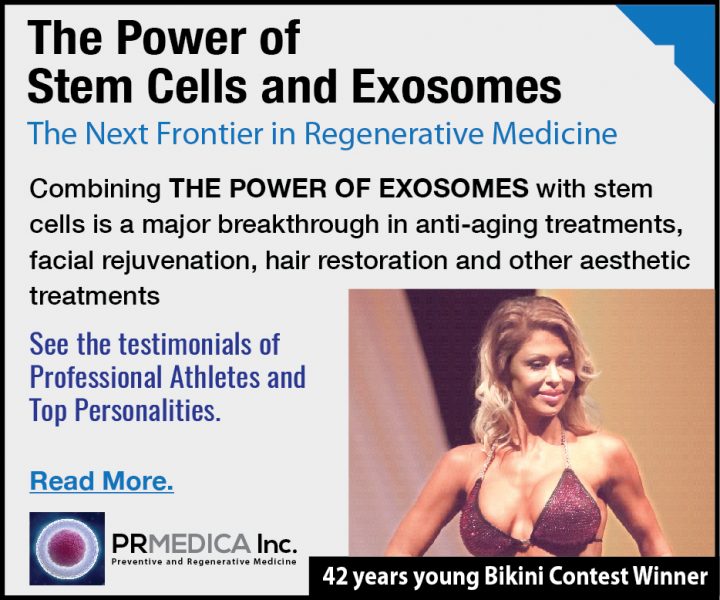 Mexico City has attempted big transportation projects before. In 2012 it […]
Continue Reading Original Article: Geoinformatics Mapped Mexico City's First High-Speed Rail—Down to the Millimeter
EXOSOMES FOR ANTI-AGING!
By applying a large volume of exosomes in conjuntion with stem cells we can slow down and reverse the aging process by stimulating the repair of multiple tissues of the body to promote longer and healthier life.
Read More