Maya Stanton From cutting-edge museums and fine dining to street-side taco stands and hyper-colorful graffiti, Mexico's capital has something for everyone.
When a friend suggested a trip for her banner-year birthday, we needed a destination that was reasonably priced, close enough for a short visit, and, in early September, warm enough to make us forget that summer was ending. With Mexico City, we got two out of three: It is indeed reasonably priced, both in terms of getting there ($250 roundtrip from New York!) and getting around ($5 to Uber from the airport to the city center!), and the time change is negligible, making it more than manageable for a holiday weekend. The weather wasn't as unrelentingly hot and sunny as expected, but we packed northern California -esque layers, and it was perfectly pleasant.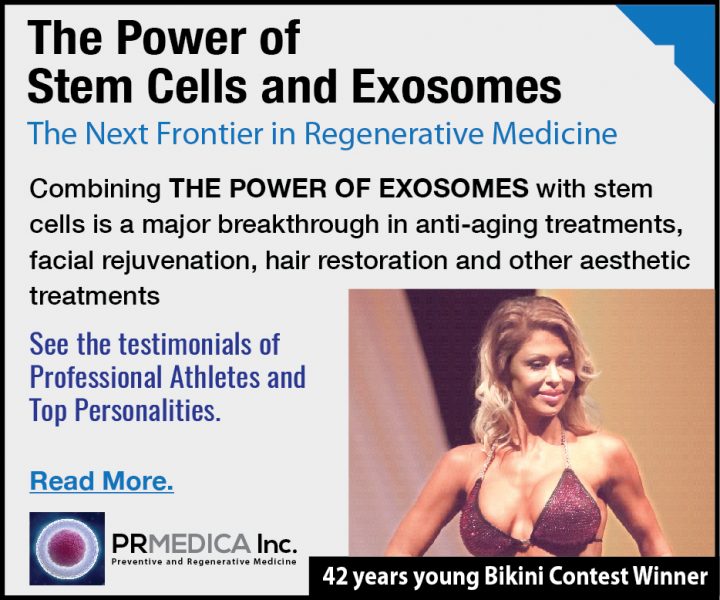 Mexico's capital is a sprawling metropolis that offers so much to see and do that it's practically impossible to check everything off your list in just three or four days. Which is fine—you'll be planning your next visit before your return flight has left the runway. Here's a little taste of what to expect from one of the world's most populous urban centers. 1. A Network of Neighborhoods
Home to more than 20 million people spread across some 571 square miles, there's no chance of seeing all of the city in one go. Your best bet is to focus on a few colonias , or neighborhoods, and even then, you'll probably be frustrated by the sheer volume […]
Continue Reading Original Article: Just Back From: Mexico City
THE POWER OF STEM CELLS & EXOSOMES
Scientists have recently developed advanced protocols harnessing the power of exosomes to create a new class of therapeutics to improve the effectiveness of stem cell therapy. In particular, they have developed new protocols for neurological diseases such as Alzheimer´s, Parkinson´s, Autism and Multiple Sclerosis.
Read More