Members of the Mexico Fleet Managers Group met with AFLA Executive Director Bill Elliott (second from right) and AFLA Global Task Force Chairman Mike Antich (far right) in Mexico City to discuss partnership between the two fleet groups to share best practices between Mexican and U.S. fleets. Photo provided by Mike Antich. The Automotive Fleet & Leasing Association (AFLA) has partnered with the Mexico Fleet Manager Group to create a Mexico Advisory Board to provide multinational companies an opportunity to facilitate the dissemination of best practices to both Mexican and U.S. fleets.
"This voluntary cooperative relationship between the Mexico Fleet Manager Group and AFLA is designed to assist the two associations to better fulfill their respective missions to their members," said Mike Antich, chairman of the AFLA Global Task Force, which led this initiative. "This includes working together to increase networking opportunities among fleet professionals, the voluntary sharing of non-proprietary fleet information, and to develop educational materials to be shared between the two associations."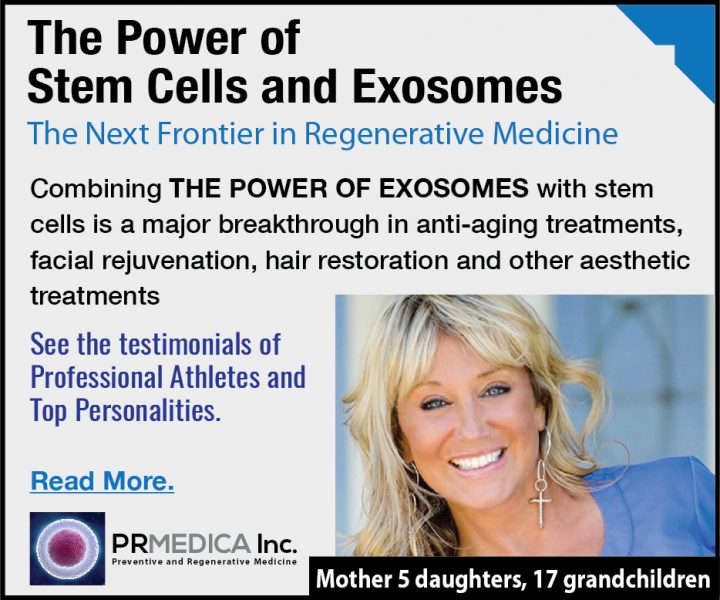 The joint mission of AFLA and the Mexico Fleet Manager Group is to develop open dialogues and positive relationships with other multinational fleet organizations with the goal to foster a better understanding of the regional fleet environments in which each operates.
"Our joint goal is to create a fleet community that will collaboratively shape the future direction of fleet management at multinational companies in Mexico and the U.S. for the betterment of all," said Rodrigo Monroy, LATAM – JAPAC fleet manager for AbbVie Farmaceuticos Mexico, and co-founder of […]
Continue Reading Original Article: Mexico Fleet Managers Join AFLA to Create Advisory Board
THE AMAZING POWER OF STEM CELLS AND EXOSOMES
Exosomes are the Next Frontier in Regenerative Medicine. Combining the power of stem cells and exosomes is a major breakthrough in the healing & treatment of sports injuries, arthritis, neurological issues, COPD, anti-aging, facial rejuvenation, hair restoration and many chronic degenerative conditions.
Read More