Senator Ted Cruz is lobbying to prevent a Chinese company from purchasing a Mexican radio station that broadcasts into the US.
He's uncomfortable with the fact that a Hong Kong-based company wants to buy a radio station near Tijuana because he fears that this might be a front for the Chinese government to pump "propaganda" into his country. The US and Mexico have an agreement in place whereby the Federal Communications Commission (FCC) must approve any deals regarding sales of this sort in Mexico that result in foreign broadcasts being accessible within its borders. As with Trump's recently signed Executive Order 13848 that practically paves the way for foreign-linked Alt-Media outlets critical – or at the very least, not overly supportive – of the US' domestic and foreign policies to be sanctioned and possibly even censored, so too is Cruz's lobbying campaign predicated on the same principle of shoring up his country's weakening information monopoly by taking advantage of the newfound attention that the current administration has brought to suspected Chinese influence operations .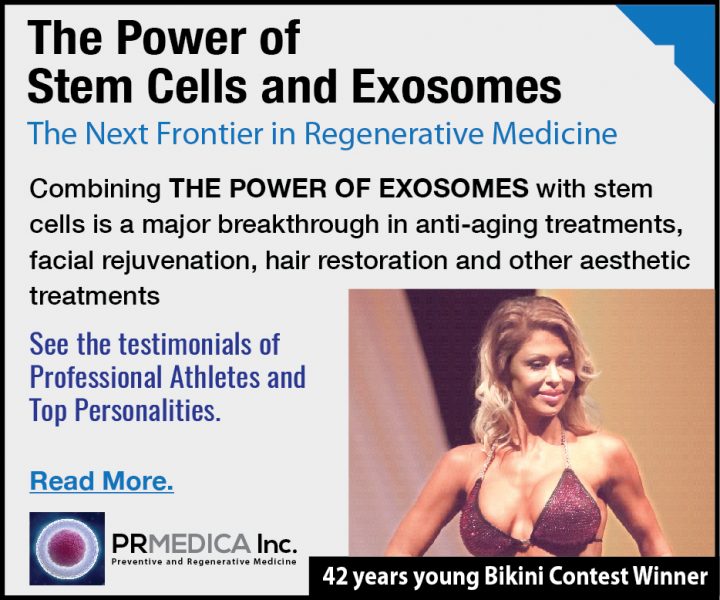 By extrapolation, it can be inferred that the American Establishment doesn't trust its citizens to arrive at the "right" conclusions when exposed to a diversity of narratives about their country's domestic and foreign policies, which testifies to the fact that the founding myth of "American Exceptionalism" is actually just that, a myth, and that most people will stop believing in it if presented with countervailing arguments. That's why there's such an obsession with retaining control over the […]
This story is part of our 'News from Around the Web' publication, continue reading the story here: Ted Cruz Is Worried That Chinese "Propaganda" From Mexico Will Reach California
THE POWER OF STEM CELLS & EXOSOMES
Scientists have recently developed advanced protocols harnessing the power of exosomes to create a new class of therapeutics to improve the effectiveness of stem cell therapy. In particular, they have developed new protocols for neurological diseases such as Alzheimer´s, Parkinson´s, Autism and Multiple Sclerosis.
Read More