The possible tropical cyclone in the Pacific Ocean will move parallel to the coasts of Michoacán, Colima, and Jalisco, heading towards Baja California Sur and gradually intensifying. If the storm reaches tropical storm status, as predicted, it will take on the name Kay.
On its way, the storm will cause intense rains in areas of Guerrero, Michoacán, Colima, Jalisco, Nayarit Sinaloa, and Baja California Sur, with strong gusts of wind and high waves on the coasts. Likewise, the extensive cloud bands of the system in interaction with a low-pressure channel over the north, west, center, and south of the Mexican Republic, will cause intervals of showers and heavy rains with possible hail in these regions.
The Mexican monsoon will remain over the northwest of the national territory, causing heavy to very heavy rains in Sonora, Chihuahua, Durango, and Sinaloa.
A low-pressure channel will prevail over the northeast, east, and southeast of the Mexican Republic and in interaction with the proximity of a cold front over the northeast border of the country and with the entry of moisture from the Pacific Ocean and the Gulf of Mexico will cause rains strong to very strong in the mentioned regions, with intense punctual rains in areas of Coahuila, Nuevo León, and Tamaulipas.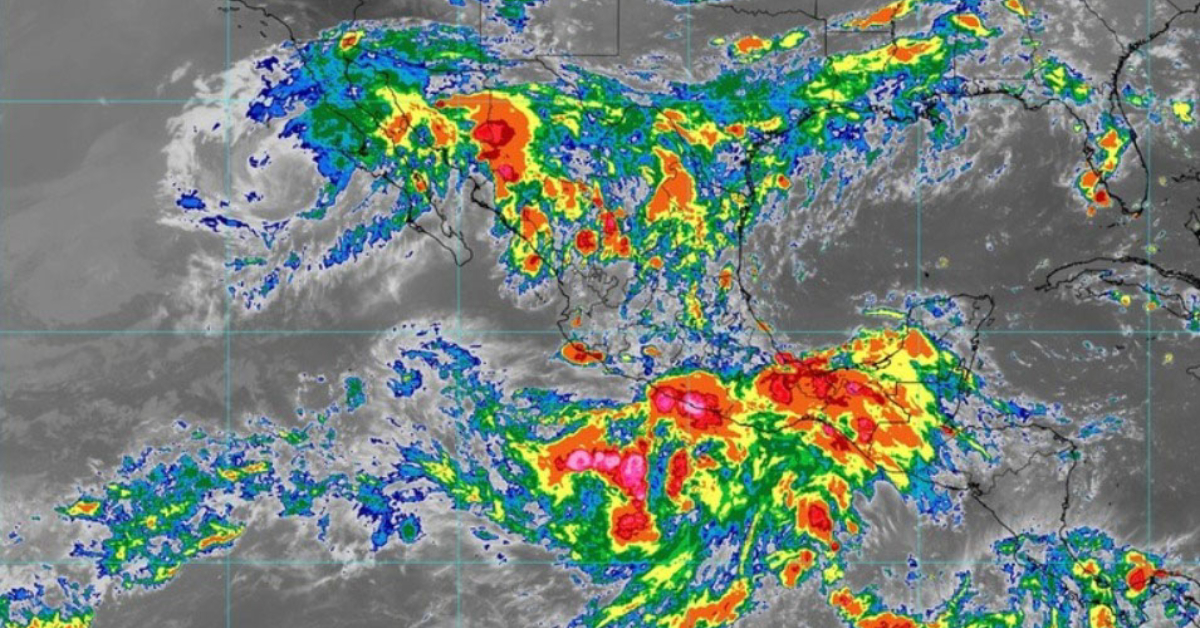 Forecast for Puerto Vallarta with the passage of possible tropical storm early in the week:
Monday, September 05:
Very strong rains with intense punctual rains (75 to 150 mm)
Wind with gusts of 70 to 90 km/h
Waves from 3 to 5 meters high
Tuesday, September 06:
Intense rains with punctual torrential rains (150 to 250 mm)
Wind with gusts of 70 to 80 km/h
Waves from 4 to 6 meters high
Wednesday, September 07:
Intervals of showers with heavy punctual rains (25 to 50 mm)
Wind with gusts of 70 to 90 km/h
Waves from 5 to 7 meters high
All forecast showers could be accompanied by lightning and strong gusts of wind.
The forecast rains in the very heavy (50 to 75 mm) to intense (75 to 150 mm) and torrential (150 to 250 mm) ranges could cause an increase in the levels of rivers and streams, floods, and landslides in low-lying areas.
Subscribe here for just .08 cents per day to read subscriber content, join the PVDN newsletter, and browse with site ad-free. Support local news.


Trending news on PVDN