We all know there's nothing yummier than traveling and getting a taste of the dishes the locals enjoy on a daily basis. That's why we want to share with you today the five dishes you simply can't miss on your next visit to the Riviera Nayarit.
Check out this list of the five tastiest dishes in all the region: we guarantee you'll love them all! Aguachile (ah-gua-chee-lay)
Just thinking about it makes our mouth water! The aguachile is usually made up of shrimp marinated in citrus with several different chiles (chee-lays)—our favorites are served up in San Pancho. Here you'll find aguachiles of all kinds of flavors and colors. There's red, green, yellow… Each aguachile owes its distinctive hue to the ingredients used in its preparation.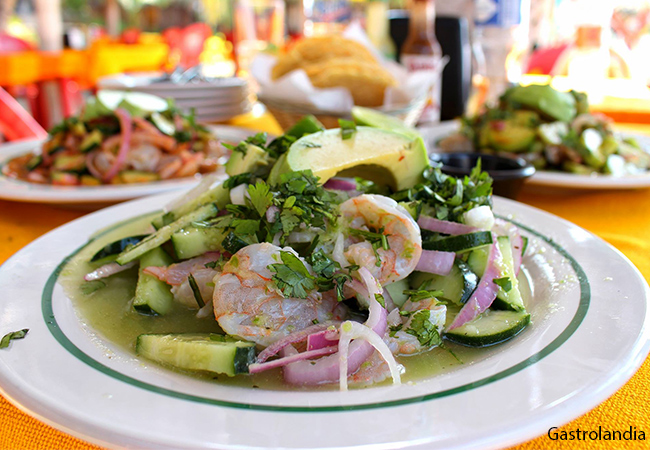 Zarandeado (sah-rahn-dia-doh)
The pescado zarandeado (pay-scah-doh sah-rahn-dia-doh)—grilled fish—is a very traditional dish that not only delights the tourists but the locals as well! You'll find it served all over the Riviera Nayarit, but we recommend heading to San Blas or Rincón de Guayabitos, where it's always super fresh and the locals marinate the fish in the very best sauce.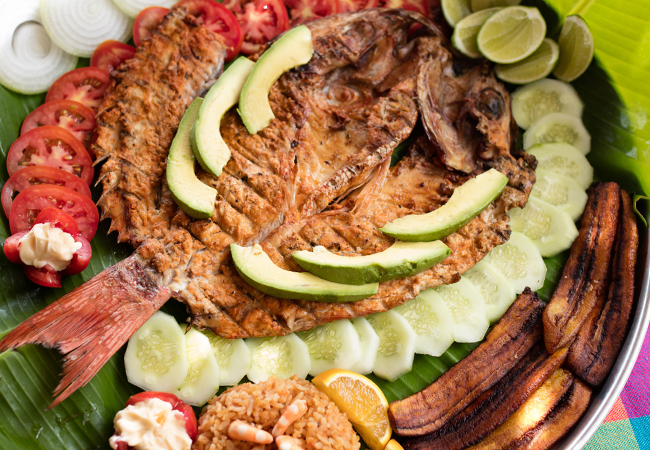 Oysters
More seafood: oysters are a specialty of this area—you'll find them in Bucerías, Tecuala, and Costa Santiago. In Bucerías they even raised a statue of a diver in honor of the traditional fishermen who bring in the oyster catches every day.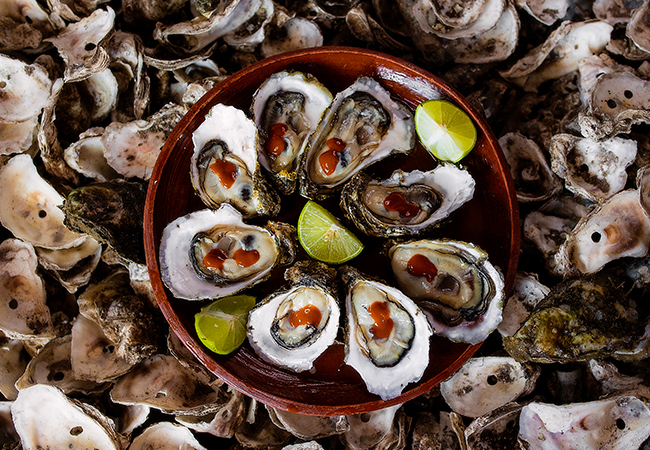 Bucerías-style ceviche (say-vee-chay)
This is the tastiest ceviche you'll have in all of Banderas Bay. We recommend a visit to Mariscos Villareal: they can serve you an order of ceviche with or without mayonnaise and both are delicious. You can also enjoy shrimp cocktails and all kinds of seafood—always freshly caught the same day. It's amazing!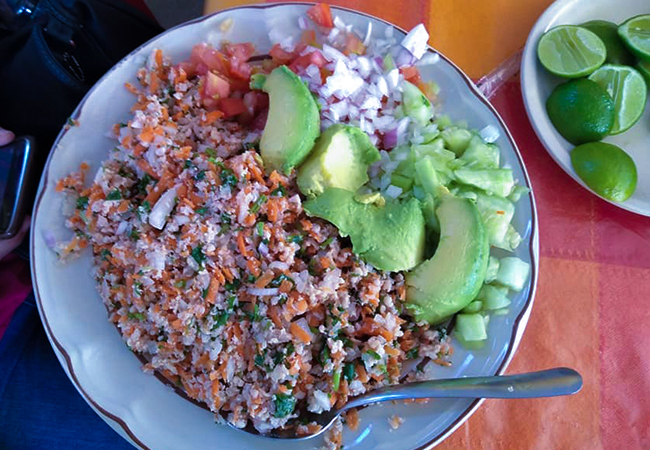 Taxtihuil (Tash-tee-weel)
This is a very traditional dish from the Isla de Mexcaltitán: it's a less-thick version of mole (moh-lay) sauce made with chiles (chee-lays), masa (mah-sah: cornflour dough), and the main ingredient, shrimp. It's one of the oldest dishes in the Riviera Nayarit. Don't miss the chance to try it out!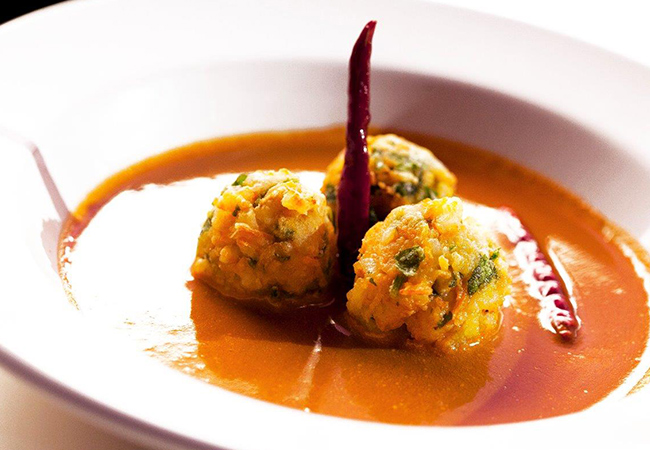 Now you have a list of dishes that you can't pass up on your next visit to the Riviera Nayarit. Don't forget to add the hashtag #rivieranayarit on your social media posts: Share your pics and what you liked the most from our local gastronomy!
Originally posted on RivieraNayarit.Com