CHICAGO (Sept. 28, 2018) – The U.S. Under-17 Men's National Team will travel to Mexico City from Sept. 30-Oct. 8 to compete in the 2018 Four Nations Tournament. The USA will face Argentina on Oct. 4, Mexico the following day and conclude the competiton against Chile on Oct. 7.
U.S. U-16 Boys' National Team head coach Shaun Tsakiris, who will lead the group during the tournament, has named 20 players to the roster. Six players are receiveing their first call-up to the U-17 player pool: Cade Cowell (San Jose Earthquakes), Mauricio Cuevas (LA Galaxy), James Dunning (Feyenoord), Mario Penagos (Sacramento Republic FC), Daniel Robles (Seattle Sounders FC) and Aiden Weaver (PA Classics).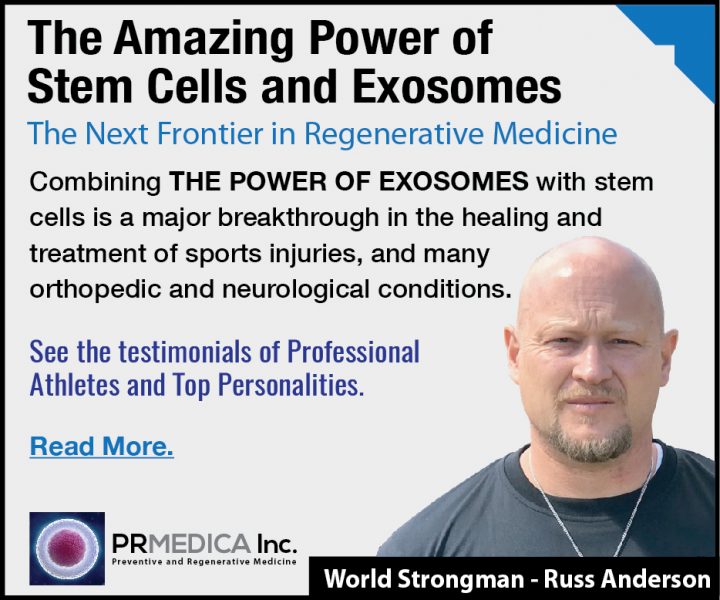 The roster, which consists of 18 players born in 2002 – the age cut off year for the next U-17 World Cup – and two born in 2003, is made up primarily of core players who have played in key parts of the current cycle.
"At this time of the cycle, it's about trying to identify players to make the dept chart a little bit deeper," Tsakiris said. "Any opportunity that we have to give players a chance to show they deserve to be in the pool and in the cycle at this important time is imperative. We want to reward guys who have done well for the U-16 Boys' National Team. Tyler Freeman did very well in Costa Rica and now we'll get a chance to evaluate if Cade Cowell and Mauricio Cuevas could potentially help our U-17s as […]
This story is part of our 'News from Around the Web' publication, continue reading the story here: U-17 MNT to Face Mexico, Argentina and Chile in Four Nations Tournament
THE AMAZING POWER OF STEM CELLS AND EXOSOMES
Exosomes are the Next Frontier in Regenerative Medicine. Combining the power of stem cells and exosomes is a major breakthrough in the healing & treatment of sports injuries, arthritis, neurological issues, COPD, anti-aging, facial rejuvenation, hair restoration and many chronic degenerative conditions.
Read More