 Puerto Vallarta (PVDN) – Puerto Vallarta is a popular tourist destination located on the Pacific coast of Mexico. It is known for its beautiful beaches, lively nightlife, and cultural attractions. There are several vacation rentals available in Puerto Vallarta, ranging from apartments and condos to villas and beachfront homes.
Some popular areas to consider for vacation rentals in Puerto Vallarta include:
The Romantic Zone: This is a lively neighborhood in Puerto Vallarta that is popular with tourists. It is located close to the beach and is known for its vibrant nightlife, restaurants, and bars. Vacation rentals in the Romantic Zone include apartments and condos. Search Vacation Rentals in the Romantic Zone, Puerto Vallarta
Marina Vallarta: This is a luxurious neighborhood located next to the marina. It is known for its high-end resorts and upscale restaurants. Vacation rentals in Marina Vallarta include condos and villas. Search Vacation Rentals in Marina Vallarta
Nuevo Vallarta: This is a newer development located north of Puerto Vallarta. It is known for its pristine beaches and high-end resorts. Vacation rentals in Nuevo Vallarta include condos and villas. Search Vacation Rentals in Nuevo Vallarta
When choosing a vacation rental in Puerto Vallarta, it is important to consider factors such as location, amenities, and price. It is also recommended to read reviews from previous guests to get an idea of their experience and to ensure that the rental meets your expectations.
Choosing the best vacation rental in Puerto Vallarta
Choosing the best vacation rental requires careful consideration of several factors to ensure that you have a pleasant and enjoyable stay. Here are some steps you can take to choose the best vacation rental:
Determine your needs: The first step is to determine your needs for the rental, such as the number of people in your group, the amenities you require, and the location you prefer.
Research: Conduct research to find rental options that meet your needs. There are several websites that can help you find vacation rentals, such VRBO.
Check reviews: Once you have found some rental options that meet your needs, read reviews from previous guests. Reviews can provide valuable insight into the rental's condition, cleanliness, and overall experience.
Check the location: Ensure that the rental is located in a safe and convenient location. Consider factors such as proximity to attractions, restaurants, and public transportation. If you are expecting beachfront, make sure it's beachfront, ask the owner if you are not sure. Some photos make the home seem like they are beachfront when in fact they are up a hill that requires a bit of a hike to reach the beach.
Check the amenities: Ensure that the rental has all the amenities you require, such as a fully equipped kitchen, air conditioning, and Wi-Fi.
Check the price: Compare prices of similar rentals in the area to ensure that you are getting a fair price. Prices in Puerto Vallarta can swing drastically based on season, holidays, and availability. The sooner you book the better deal you will get.
Contact the owner: Contact the owner or property manager to ask any questions you may have and to confirm availability and booking details.
By taking these steps, you can choose the best vacation rental that meets your needs and ensures a comfortable and enjoyable stay.
Don't fall for a vacation rental scam
There are more vacation rental scams in Puerto Vallarta than actual properties available, so don't trust anyone on the internet, and stay clear of anyone advertising on Facebook. If they are legit, ask them for their property listing on the top three platforms (Home Away, Airbnb, and VRBO). Any real property will be listed on at least one of these platforms and you should do your payment through one of those platforms. DO NOT PAY USING WESTERN UNION! The only people who use payphones are kidnappers and the only people who use Western Union are con artists.
Here are some more tips to avoid being scammed with a vacation rental in Puerto Vallarta.
Use reputable websites: Use reputable vacation rental websites such as Airbnb, HomeAway, or VRBO. These websites have strict verification processes for hosts and guests, and they also provide payment protection.
Research the listing: Before booking a vacation rental, do thorough research on the property and the owner. Look for reviews from previous guests, and verify that the property exists on Google Maps or other mapping tools.
Verify the owner's identity: Try to verify the owner's identity by checking their email address, phone number, and social media profiles. You can also ask for their full name and verify it with a government-issued ID.
Be wary of payment requests outside the platform: Never pay for a vacation rental outside the platform, as this could be a sign of a scam. Platforms such as Airbnb and HomeAway have secure payment systems that protect both hosts and guests.
Be cautious of too-good-to-be-true deals: Be cautious of vacation rentals that offer extremely low prices or amazing deals, as they could be scams. If a deal seems too good to be true, it probably is.
Ask questions: Ask the owner questions about the property, the location, and the booking process. A legitimate owner should be able to answer your questions clearly and promptly.
Trust your instincts: If something feels off or suspicious, trust your instincts and look for another vacation rental. You know when things don't seem right so listen to that voice inside and don't let the 'deal of a lifetime' and 'too good to be true' sales pitch convince you to throw out common sense.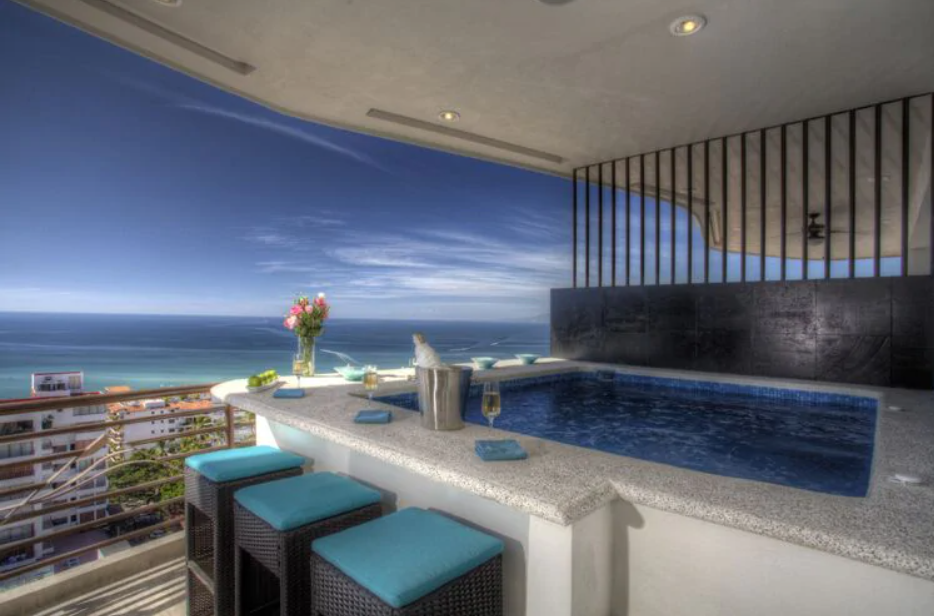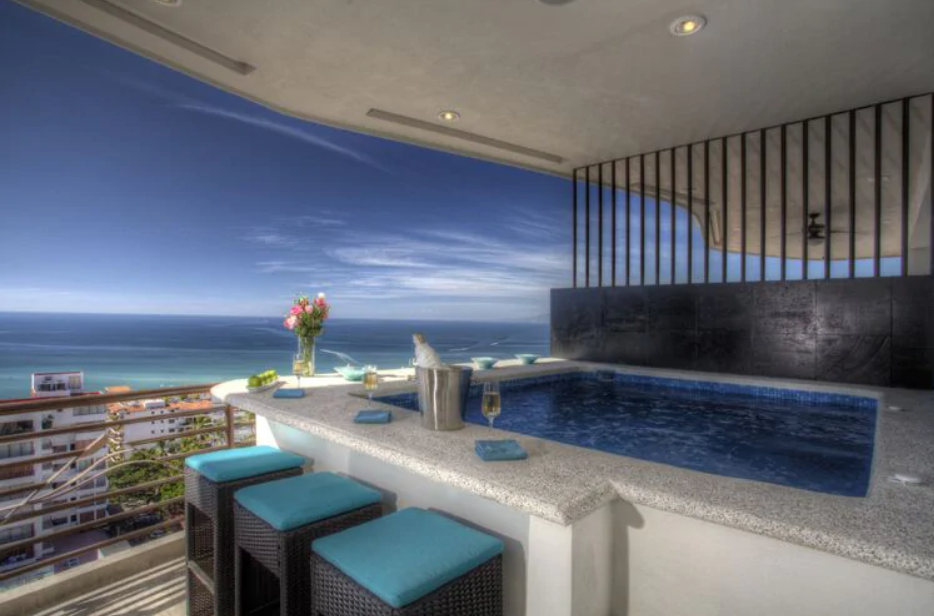 SIGNATURE 406
$

289.00avg/night
Romantic Zone
Located in the new, prestigious and luxurious Signature by Pinnacle, just a few steps from…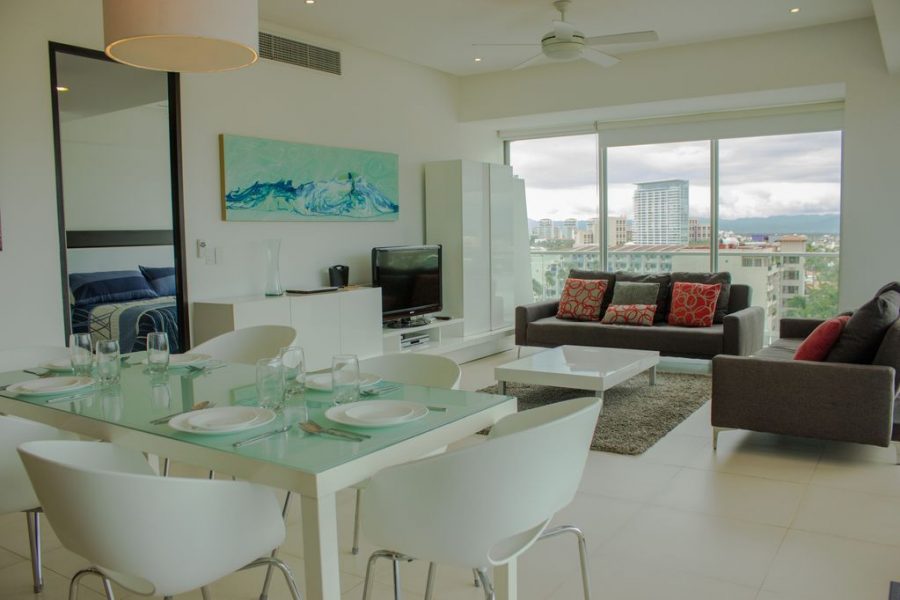 ICON Vallarta Condo for rent
$125.00Avg/Night
Hotel Zone
The most exciting modern beachfront luxury condominium project to land in Mexico yet. ICON Vallarta…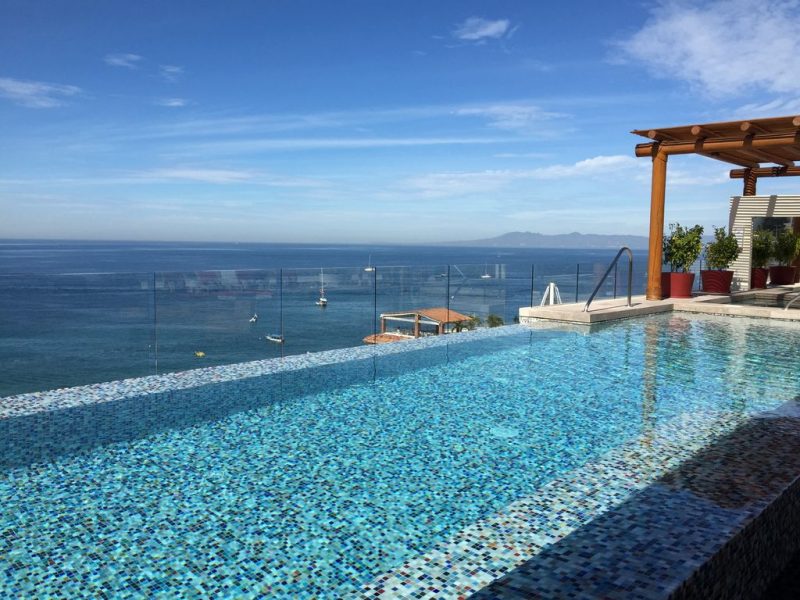 Condo at Blue Chairs and Los Muertos
$90.00Avg/Night
Romantic Zone
This is a beautifully decorated one bedroom one bathroom condo, completely furnished and well-equipped kitchen.…