We're bringing you the hottest new extreme sport of Flyboarding! Whether you want to glide through the water like a dolphin, soar the sky like an eagle or try a back flip, our professional instructors will teach you how!!! And what's best part? We are located on the best beach in Puerto Vallarta, Los Muertos Beach, in the heart of the Olas Altas area.
Flyboard PV was created when two Canadian entrepreneurs discovered the sport of Flyboarding and decided to combine their love of water sports and creating business. The result, Flyboard PV was born. Currently located on Los Muertos Beach at Lido Club de Playa, our professional instructors will teach you how to fly with true PV Style. Here at Flyboard PV our #1 priority is that you have a safe, quality flight while having an unforgettable experience. All of our staff receive specialized training on a regular basis to guarantee that you can put your worries away and enjoy your once in a lifetime Flyboard Experience. Book your Flyboard Lesson now with Flyboard PV – Forget the Rest, Fly with the Best!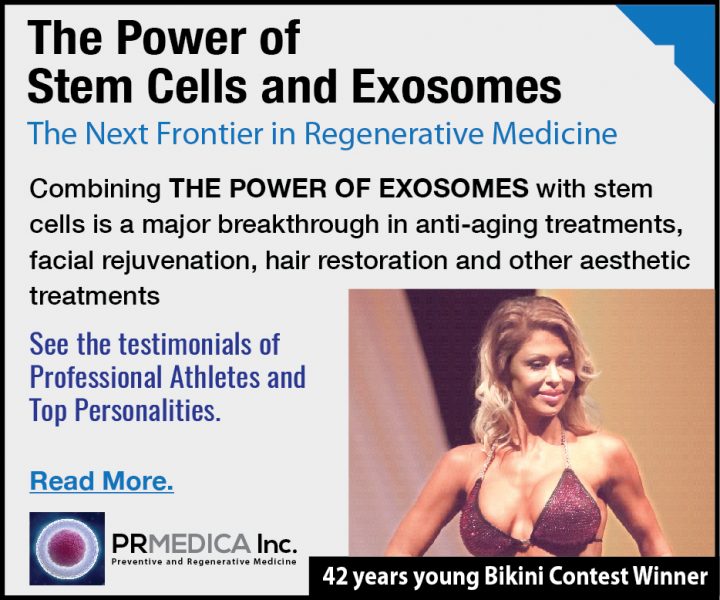 THE AMAZING POWER OF STEM CELLS AND EXOSOMES
Exosomes are the Next Frontier in Regenerative Medicine. Combining the power of stem cells and exosomes is a major breakthrough in the healing & treatment of sports injuries, arthritis, neurological issues, COPD, anti-aging, facial rejuvenation, hair restoration and many chronic degenerative conditions.
Read More