The opening of One & Only Rooms & Private Homes, scheduled for the summer of 2020, will usher in a new ultra-luxury destination in the Riviera Nayarit. Under the name of Mandarina, the project also plans the opening of Rosewood Resort & Spa in 2022.
One & Only Mandarina is established as an exceptional concept in the American continent. In addition to hotel spaces, it includes 55 private residences. Designed by Rick Joy Architects, each of its accommodations is immersed in virgin natural settings. "Rick Joy is recognized for achieving true communion with nature through his designs. His philosophy makes a lot of sense with our project: to preserve the environment while providing travelers and residents with invaluable experiences," said Ricardo Santa Cruz, Head of Business Development for Mandarina at RLH Properties.
He also explained that One & Only Mandarina Private Homes will operate as an extension of the hotel. Hence, residents can access the services offered by the brand: concierge, private chefs, Spa, Kids Club of almost 7,900 m2, as well as exclusive restaurants for adults and others with a family atmosphere. This, without forgetting the private and picturesque One & Only Majahua Beach Club.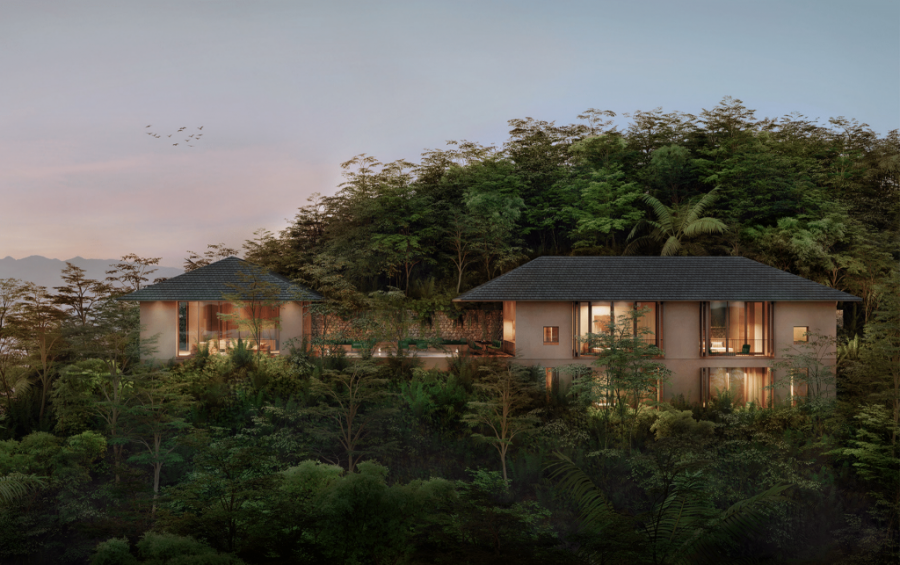 Mandarina has a total area of ​​265 hectares and a great diversity of ecosystems. Santa Cruz points out that to the south of One & Only Mandarina is an extension endowed with elevations and dense jungle vegetation conducive to develop numerous routes for mountain biking and hiking.
"The land comes to a plain where the equestrian center and the world-class polo club will be located, these – due to their degree of specialization – will give Mandarina a very different feeling from other destinations," said Santa Cruz. At Mandarina Polo & Equestrian Club, runners of all ages and skill levels will gather to learn, practice or compete. "With an innovative architecture, it will coordinate effortlessly with the surrounding nature and the comforts of Mandarina."
On the northern flank of the equestrian center, on top of another mountainous area, the Roswood Resort & Spa will rise. With spectacular views of the sea, this complex will also have residences of privileged status.
"11 years ago, my partners and I began to visualize a different destination in the Mexican Pacific. After an intense search, we found this place that has all the characteristics we were looking for. It is located just under an hour from the International Airport of Puerto Vallarta and will be only half an hour once the fee road that comes from Guadalajara is concluded," he said. He also mentioned that Mandarina is located a few minutes from Sayulita and San Pancho.