After several months of planning, Cruises Marítimos Vacacionales (CMV), announced the itinerary for their exclusive Mexico cruise service will set sail on February 3, 2019 from Acapulco. The cruise ship, the Magellan, will arrive in Puerto Vallarta for the first time on February 7.
The European cruise company, with more than 10 years of experience and a leading independent shipping company in the United Kingdom, unveiled its new concept designed for the Mexican cruiser, which will have its first season that will last until March 31, 2019.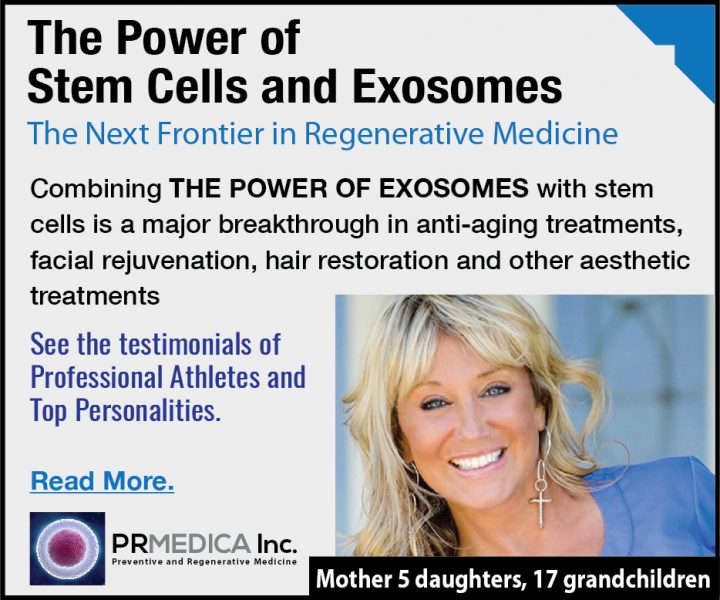 The Magellan, a cruise that has the capacity for 1,250 people in its 726 cabins, will travel the Mexican Pacific for eight days and seven nights, visiting the ports of Acapulco, Los Cabos, Mazatlan, Puerto Vallarta, and Manzanillo.
Chris Coates, Group Commercial Director said, "With the recent growth of domestic tourism in Mexico we firmly believe that the market conditions are now suited to the launch of an authentic Mexican cruise product, multi-resort, and vacation experience. The product will be very much tailored to Mexican tastes and aspirations. We believe that Magellan's quality, size, bed configuration makes her ideally suited to this business with the focus very much on the domestic home market and developing a product for Mexico."
THE POWER OF STEM CELLS & EXOSOMES
Scientists have recently developed advanced protocols harnessing the power of exosomes to create a new class of therapeutics to improve the effectiveness of stem cell therapy. In particular, they have developed new protocols for neurological diseases such as Alzheimer´s, Parkinson´s, Autism and Multiple Sclerosis.
Read More