The border between Mexico and the United States is the second-largest border in the world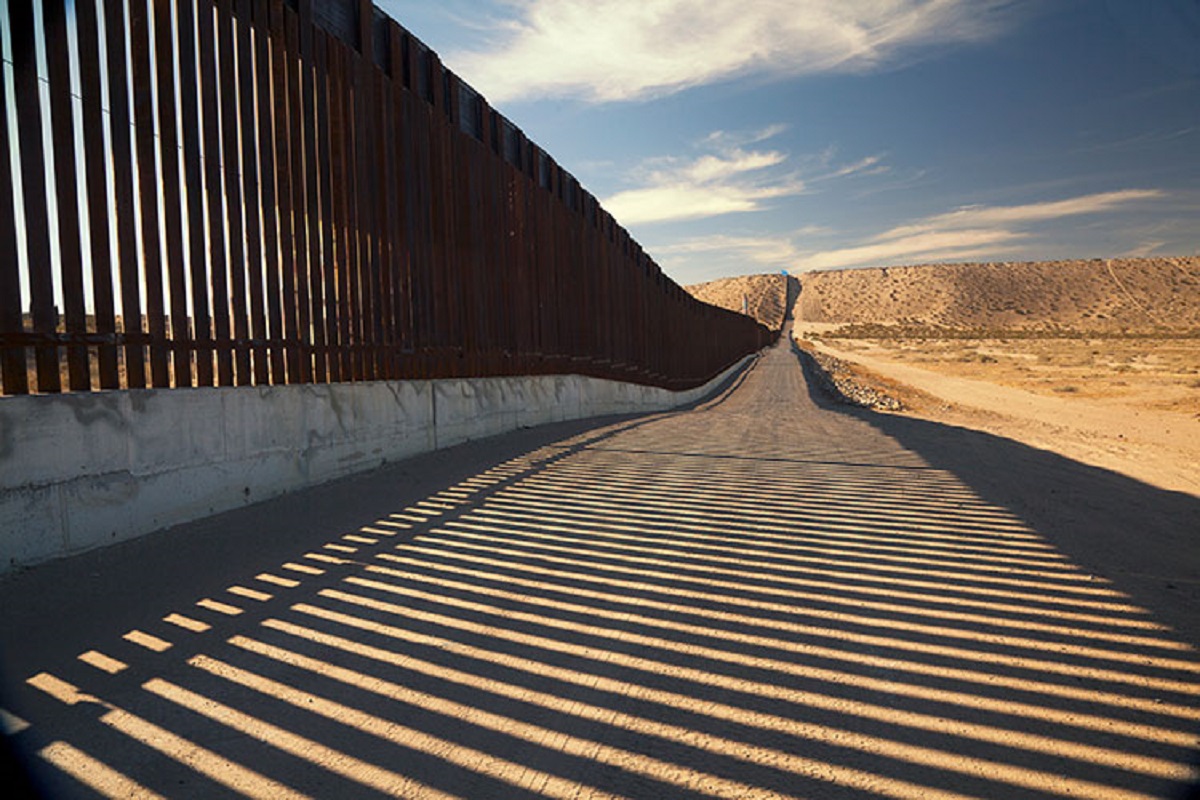 The total length of the continental border is 3,145 kilometers (1,954 mi). From the Gulf of Mexico, it follows the course of the Rio Grande (Río Bravo del Norte) to the border crossing at Ciudad Juárez, Chihuahua, and El Paso, Texas. Westward from El Paso–Juárez, it crosses vast tracts of the Chihuahuan and Sonoran deserts to the Colorado River Delta and San Diego–Tijuana, before reaching the Pacific Ocean.
The largest land border in the world is to the north, the border between the U.S. and Canada.