The Mexican zacahuil tamale is three feet long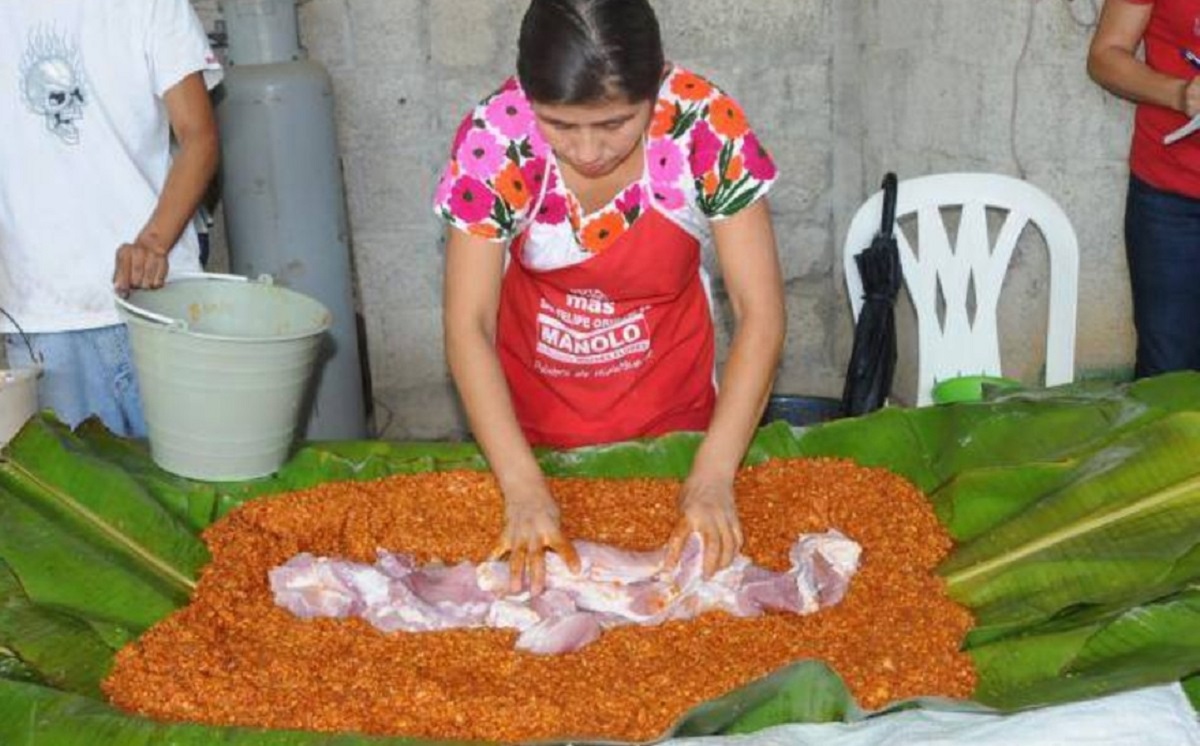 If you travel to the La Huasteca region in Mexico, you definitely have to try the 'tamale el zacahuil'. This is not an ordinary tamal, on the contrary, the zacahuil tamale is a surprising three feet long culinary delight.
It is a traditional food of the people of the area of ​​San Luis Potosi. The zacahuil sells only on Sundays, so get up at 7:00 AM to get there early to get yours.
The tamale is wrapped in banana leaves and cooked in a clay oven with firewood. This step is what gives it its characteristic flavor. Served on grilled banana leaves in a bowl with pickled jalapenos, it is a delicacy to the palate!