Mexico City is built over the ruins of a great Aztec city, Tenochtitlán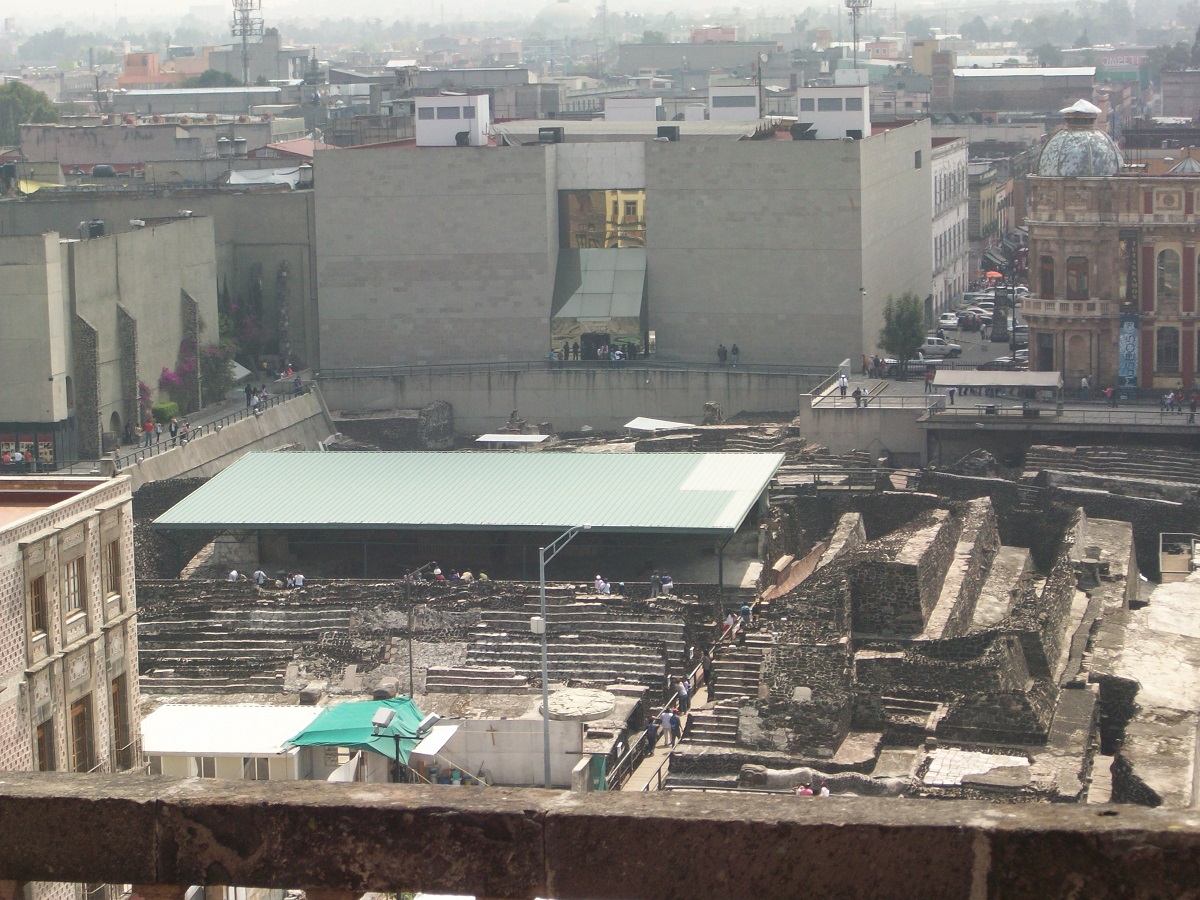 The Aztec capital of Tenochtitlán (at modern Mexico City) was founded in 1325 on a muddy island in the lake that at that time filled the Basin of Mexico.
Between 1519 and 1521, Tenochtitlan was besieged several times by the Spaniards under Hernán Cortés.
To create space for their cavalry to maneuver, the invaders pulled down most of the city's buildings, later constructing colonial Mexico City on the same spot.
Because of these activities and the expansion of the modern city, few Aztec buildings can be seen today. The site of the Templo Mayor (Great Temple) was found in 1978, however, and excavation has revealed more remains than expected.