New York City, USA 24 September 2018 – The President of Mexico, Enrique Peña Nieto, will award Børge Brende, President of the World Economic Forum, with the Mexican Order of the Aztec Eagle. This honour is given to non-Mexican citizens in recognition of their outstanding service to Mexico and the global community. The ceremony will be held at the World Economic Forum's Sustainable Development Impact Summit 2018.
Brende is being recognized for his strong commitment to world economic development. The Mexican government acknowledges that, throughout his distinguished international career and particularly as President of the World Economic Forum as well as in his previous capacity as Foreign Minister of Norway, Brende has consistently promoted dialogue with government, business and civil society globally on such priority issues for Mexico as trade liberalization, sustainable development and the Fourth Industrial Revolution. Brende has also promoted the principles of democracy, freedom, free trade, gender equality, human rights, peace, and development. During his tenure as Foreign Minister of Norway, Mexico re-opened its embassy in Oslo, in 2014, thereby establishing a bilateral political consultation mechanism between Mexico and Norway.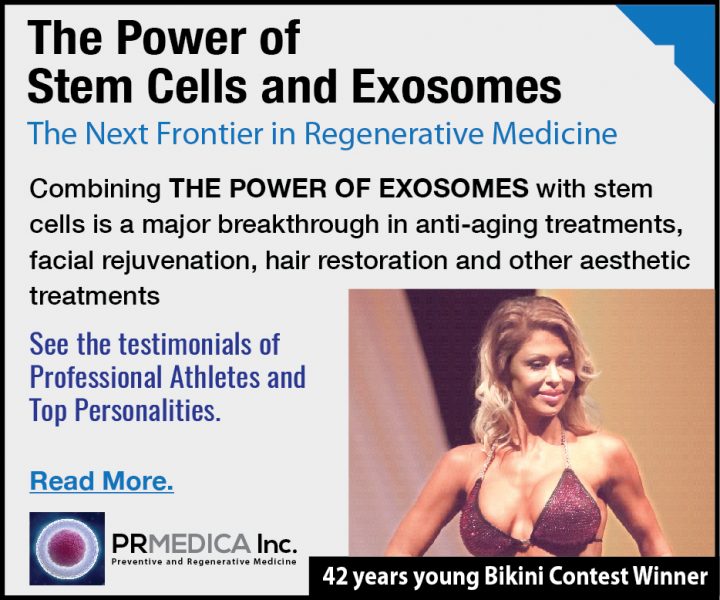 RESIDENTE DEL FORO ECONÓMICO MUNDIAL BØRGE BRENDE RECIBIRÁ LA CONDECORACIÓN DEL ÁGUILA AZTECA DE MÉXICO
Nueva York, EE. UU. 24 Septiembre 2018 – El presidente de México, Enrique Peña Nieto, otorgará a Børge Brende, presidente del Foro Económico Mundial, la Orden Mexicana del Águila Azteca. Este honor se otorga a los extranjeros para reconocer los prominentes servicios prestados a la nación mexicana y a la humanidad. […]
This story is part of our 'News from Around the Web' publication, continue reading the story here: World Economic Forum President Børge Brende to Receive Mexico's Highest Honour
THE POWER OF STEM CELLS & EXOSOMES
Scientists have recently developed advanced protocols harnessing the power of exosomes to create a new class of therapeutics to improve the effectiveness of stem cell therapy. In particular, they have developed new protocols for neurological diseases such as Alzheimer´s, Parkinson´s, Autism and Multiple Sclerosis.
Read More