According to the National Meteorological Service ( SMN ), Tropical Depression "12-E" intensified to Tropical Storm "Linda" off the coast of Guerrero, Mexico, this Tuesday afternoon.
As reported by the agency, the circulation of the storm will cause very heavy to occasional intense rains in western and southern Mexico. Therefore, the SMN asked the population to take extreme precautions due to rains, wind, and waves (including maritime navigation) to comply with the recommendations issued by the authorities of the National Civil Protection System, in each state.
Tropical Storm Linda joins Tropical Storm Kevin off the west coast of Mexico.
Tropical Storm Kevin
In addition to Tropical Storm Linda, Tropical Storm Kevin, located 640 kilometers southwest of Cabo San Lucas, moves through the Pacific Ocean this Tuesday.
Through a statement, the SMN reported that the cyclone registers maximum sustained winds of 75 kilometers per hour, with gusts of 95 km / h.
Although it will not make landfall in Mexico either, it will have effects in several states in the west of the country.
"Its circulation will cause winds with gusts of 50 to 60 km / h, waves of 1 to 2 meters high on the coasts of Baja California Sur, Nayarit, Jalisco, and Colima, as well as strong occasional rains in the aforementioned states," said the weather center.
According to forecasts, the storm will weaken in the early morning of Thursday, August 12, at which time it will degrade to a tropical depression.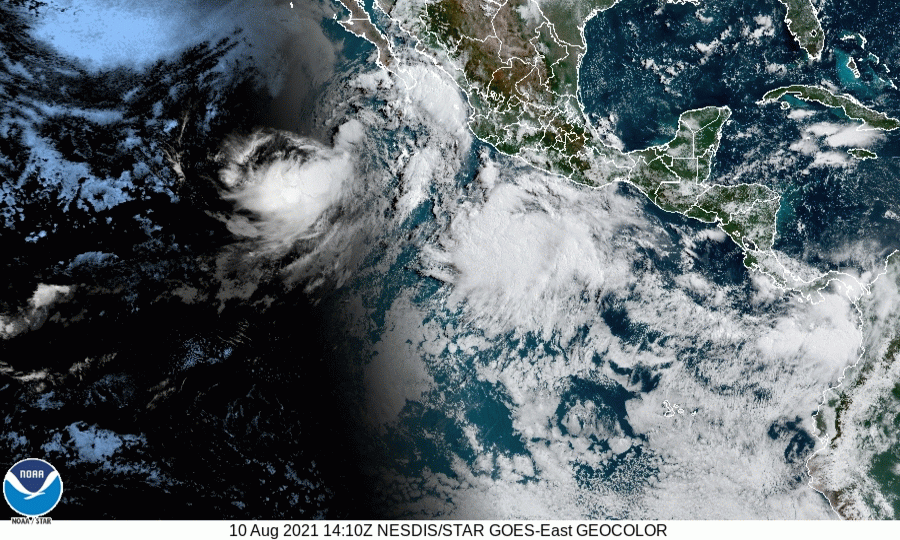 Names for the Northeast Pacific: Andrés -already used-, Blanca -already used-, Carlos -already used-, Dolores -already used-, Enrique -already used-, Felicia -already used-, Guillermo -already used-, Hilda -already used-, Ignacio -already used-, Jimena -already used-, Kevin -already used-, Linda -already used-, Marty, Nora, Olaf, Pamela, Rick, Sandra, Terry, Vivian, Waldo, Xina, York, Zelda.
Subscribe here for as low as .08 cents per day to access more content, and browse the site with fewer ads, all while supporting independent local news.
Trending news on PVDN