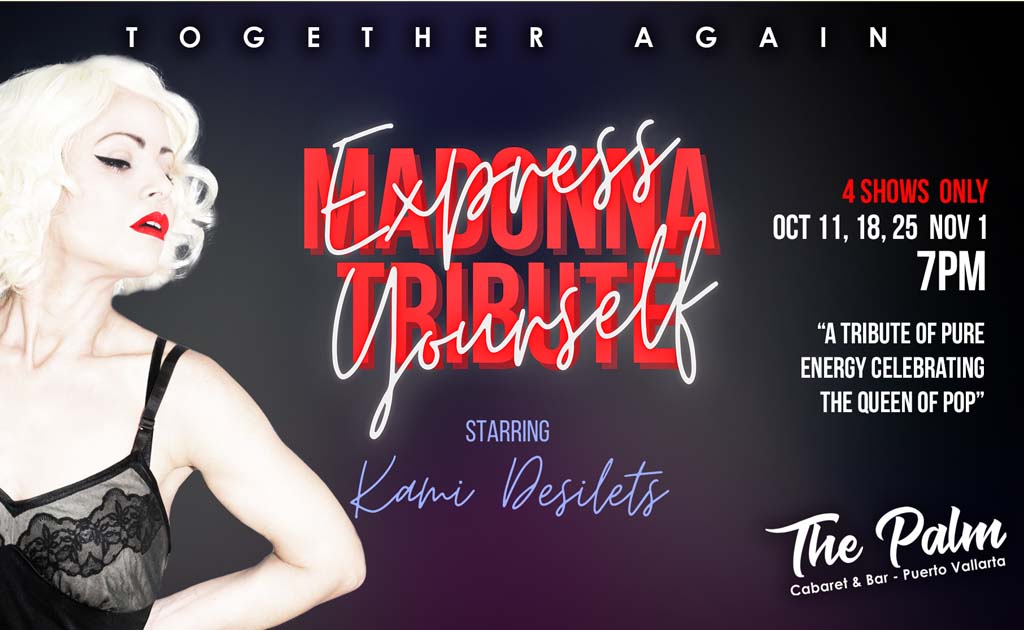 Express Yourself: The Madonna Tribute
Express Yourself Vallarta's own 'Chameleon of Characters' Kami Desilets re-emerges and reinvents herself yet again, in true Madonna fashion!
Audiences will be delighted with this Gen-X trip down memory lane as Kami pays tribute to the Queen of pop. Kami through live singing and her very professional dancers recreates some of the most memorable music videos and television moments that put Modonna out front in the music industry.
Express Yourself – Madonna Tribute, a not to be missed , musical , visual delight , that will have you dancing in your seats.