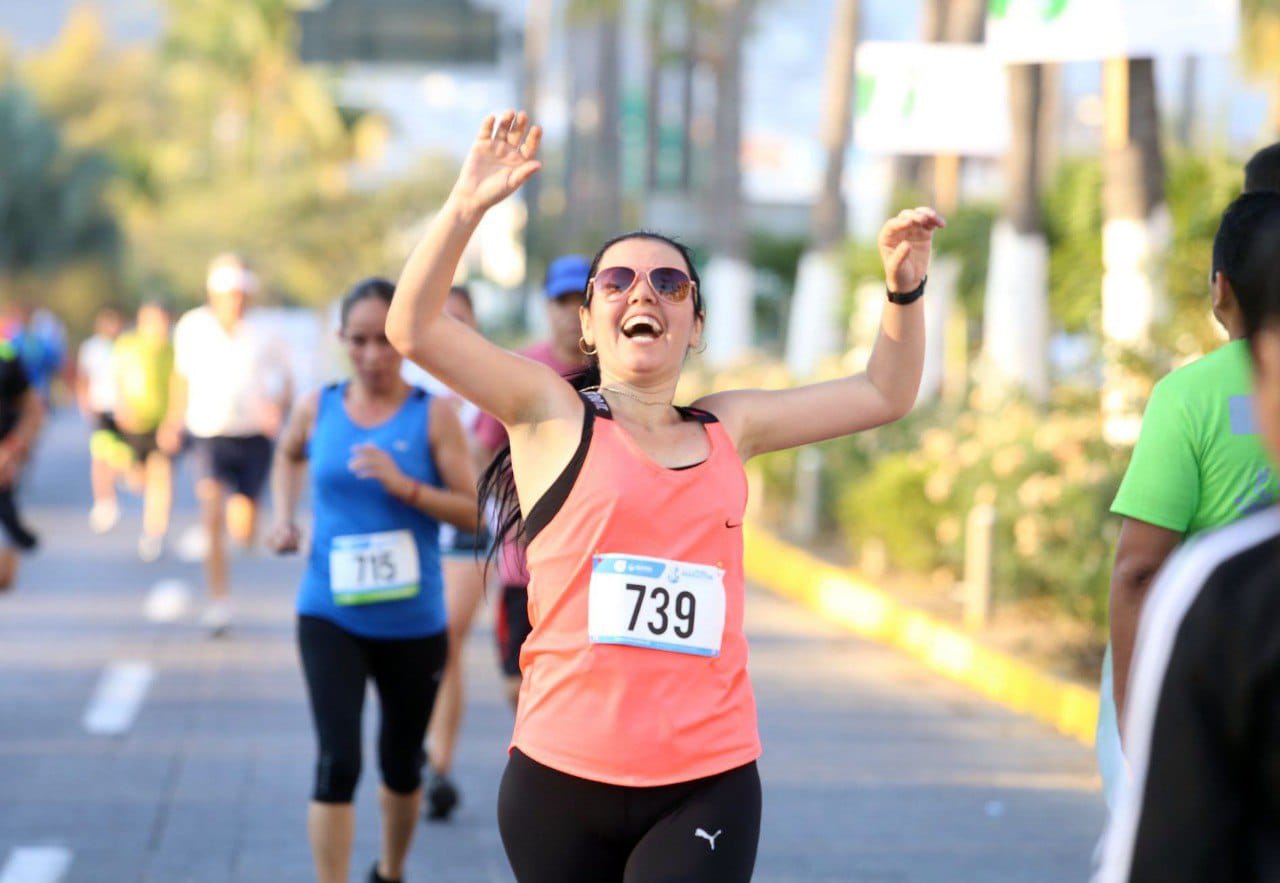 Vallarta Half Marathon
After two years of absence, this Sunday, March 27, the adrenaline returns with the SEAPAL Vallarta Half Marathon and XX Recreational Race, a sports festival that will close the activities for World Water Day 2022.
The marathon will run at distances of 21 and 5 kilometers in both branches, for which you can register at the agency's branches located in the Lázaro Cárdenas neighborhood, Pitillal Centro, Ixtapa Centro, UNIRSE Building, and Coapinole.
The deadline to register is Saturday, March 26, the day on which a registration module will be installed on the esplanade of the 'Agustín Flores Contreras' Municipal Sports Unit, where the package containing the shirt and the competition chip, in addition to the number for the race will be issued with each registration.
The categories in which the Half Marathon will be run are: Free (18 to 39 years old), Master (40 to 49 years old), Veterans (50 to 59 years old), Veterans Plus over 60 years old, and people with disabilities.
The 5 Kilometers will be governed under the Free category (18 to 34 years old), Master (35 to 39 years old), Master Plus (40 to 44 years old), Veterans (45 to 49 years old), Veterans Plus (50 to 54 years old) and Veterans Free (55 and up). The start of the Half Marathon will be at 7:00 am, while the Recreational Race will start 10 minutes later.
As on previous occasions, the hotel strip will host the tour. The start and finish line will be located in the central lanes of Francisco Medina Ascencio Avenue at the height of the 'Agustín Flores Contreras' Sports Unit.
Due to the conditions caused by the Covid-19 pandemic, the organizing committee is attentive to the current provisions of the Health Table and, if required, random tests will be carried out, for which SEAPAL Vallarta will grant all the facilities for the benefit of participants.
For more information, consult the call on the agency's website at www.seapal.gob.mx, as well as on the official Facebook and Twitter accounts.