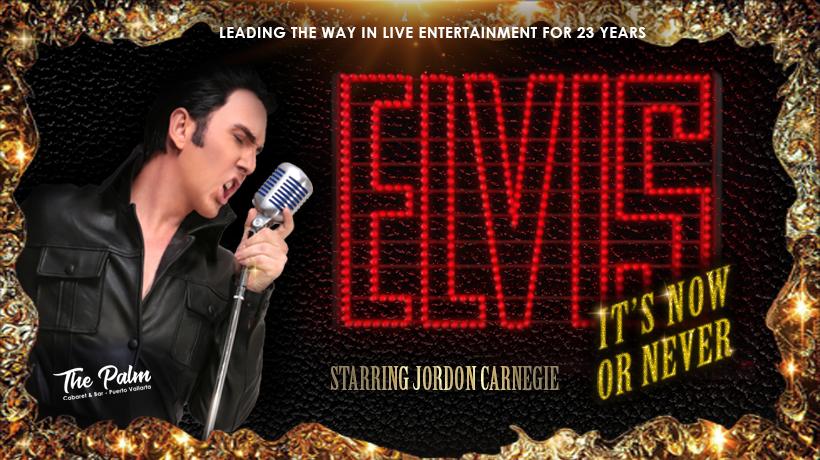 Elvis: It's Now or Never – a joyous and touching Elvis Tribute, featuring iconic visuals, dancers, and an impeccable impersonation! Elvis: It's Now or Never –
This joyous and touching show will take you on a journey through all 3 decades of his career from the 50's through the 70's complete with "look" changes of each Elvis era. Expect to hear your favorite Elvis tunes, and be wowed with exact replica costumes, stunning visuals, an impeccable personation with funny banter, and soaring vocals.
Jordon Carnegie is a two-time Broadway World Nominee for best leading actor from Chicago, and he has been performing for more than 20 years.