$

30,000,000.00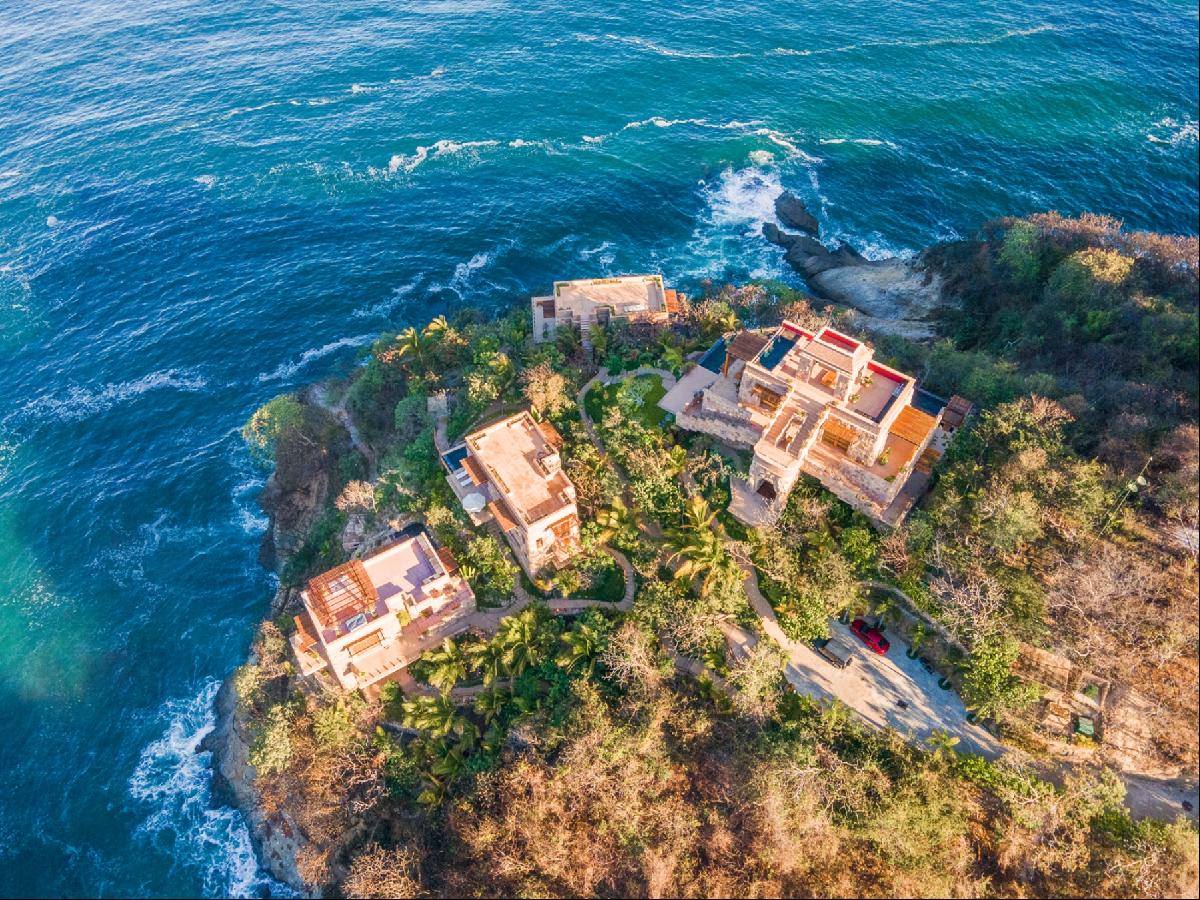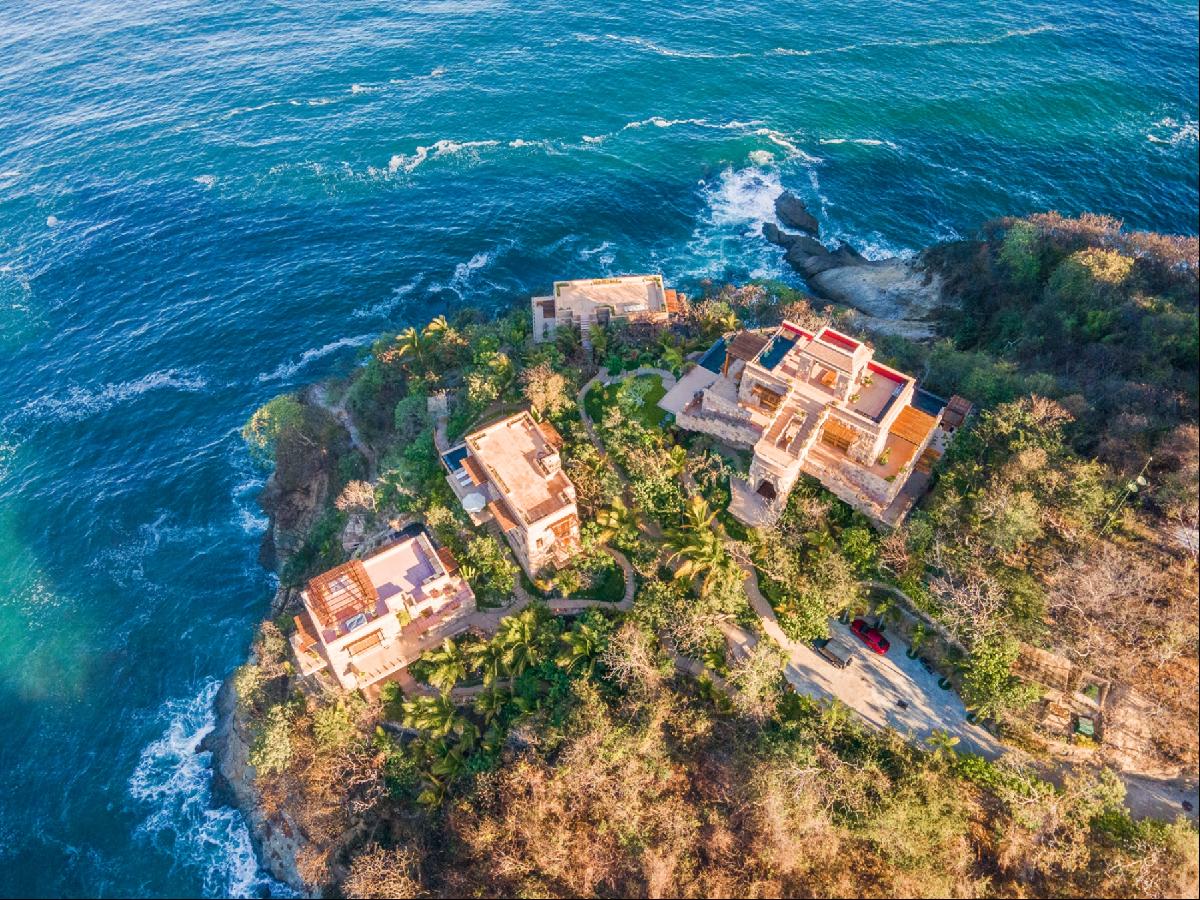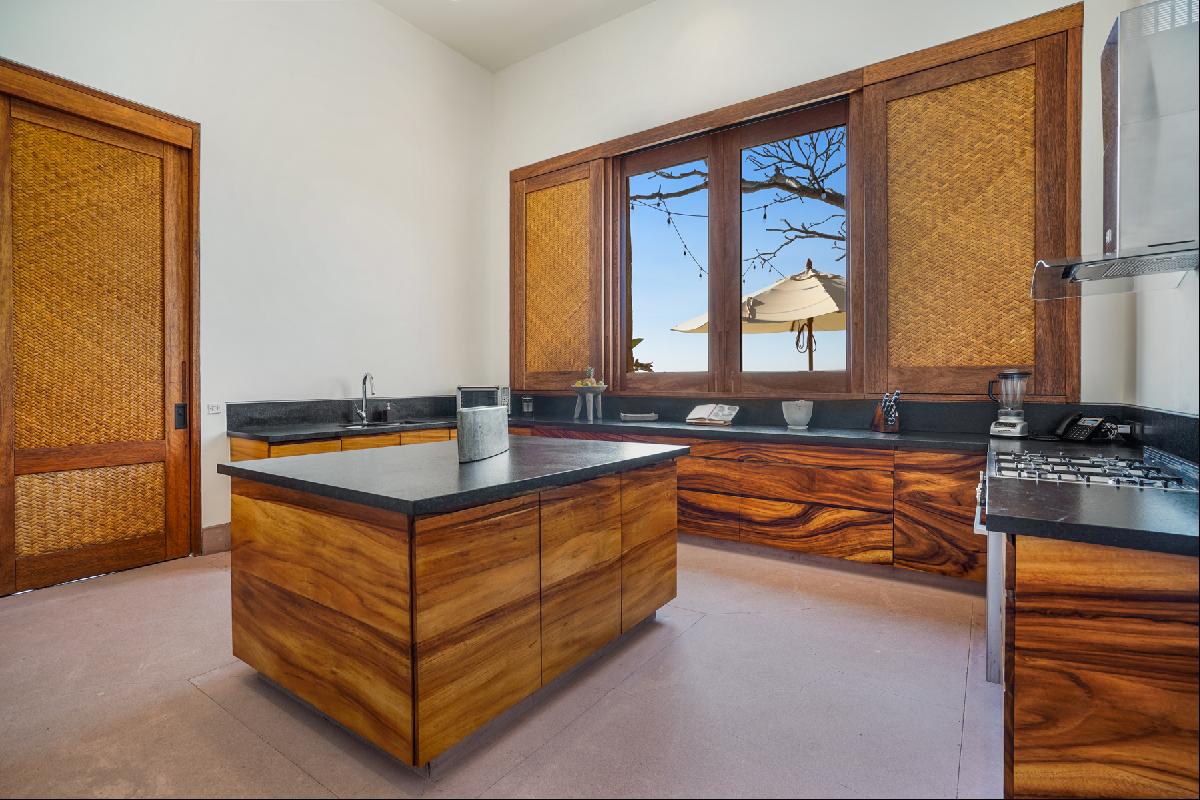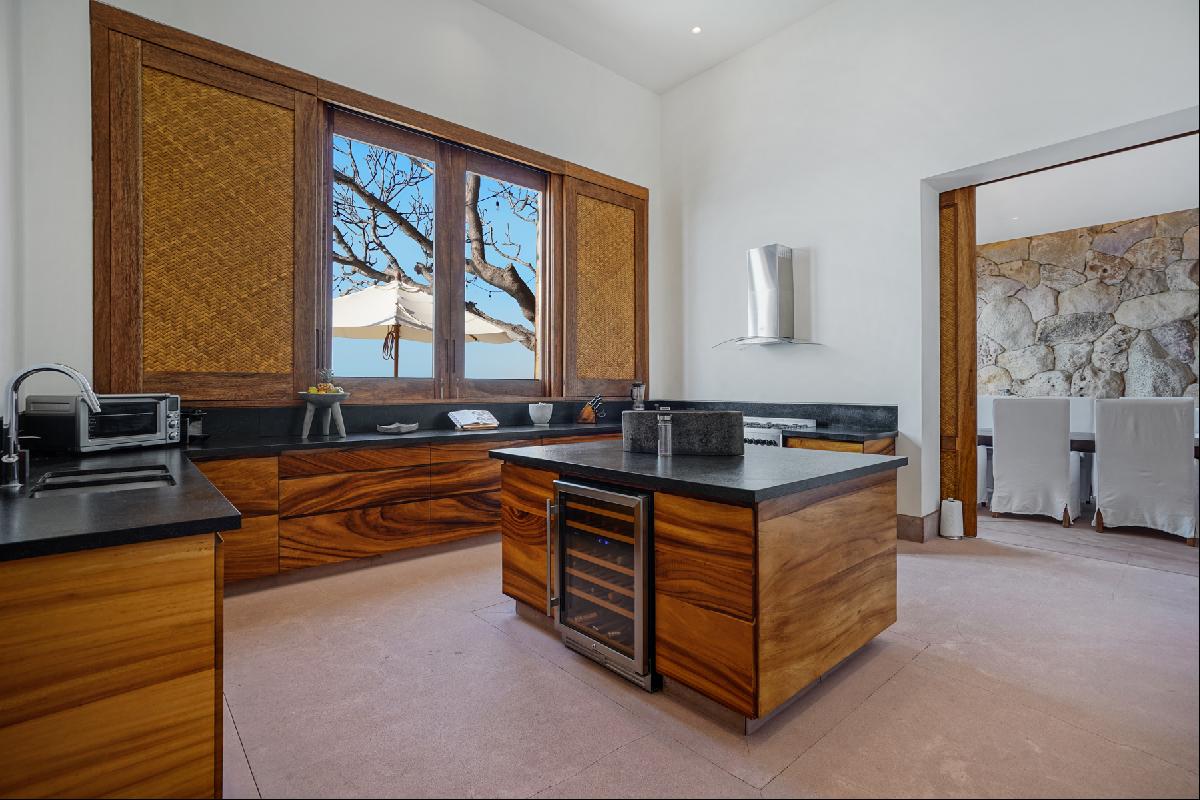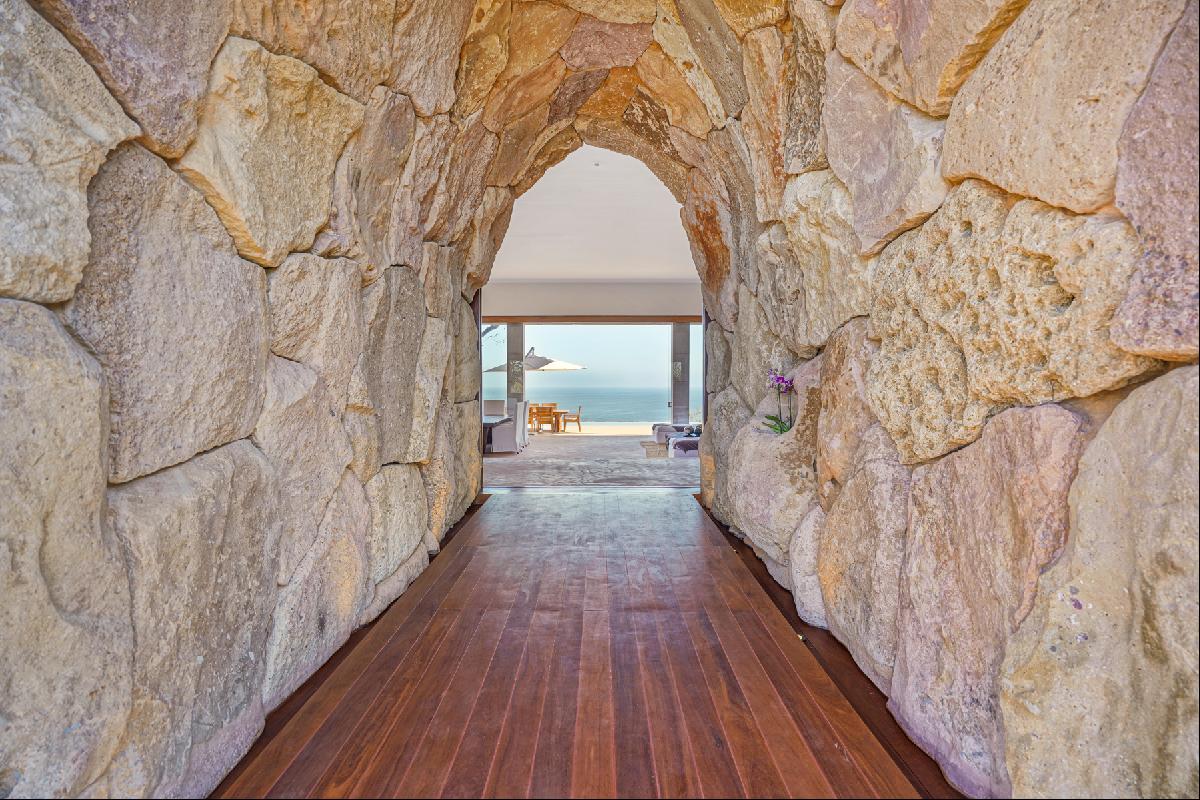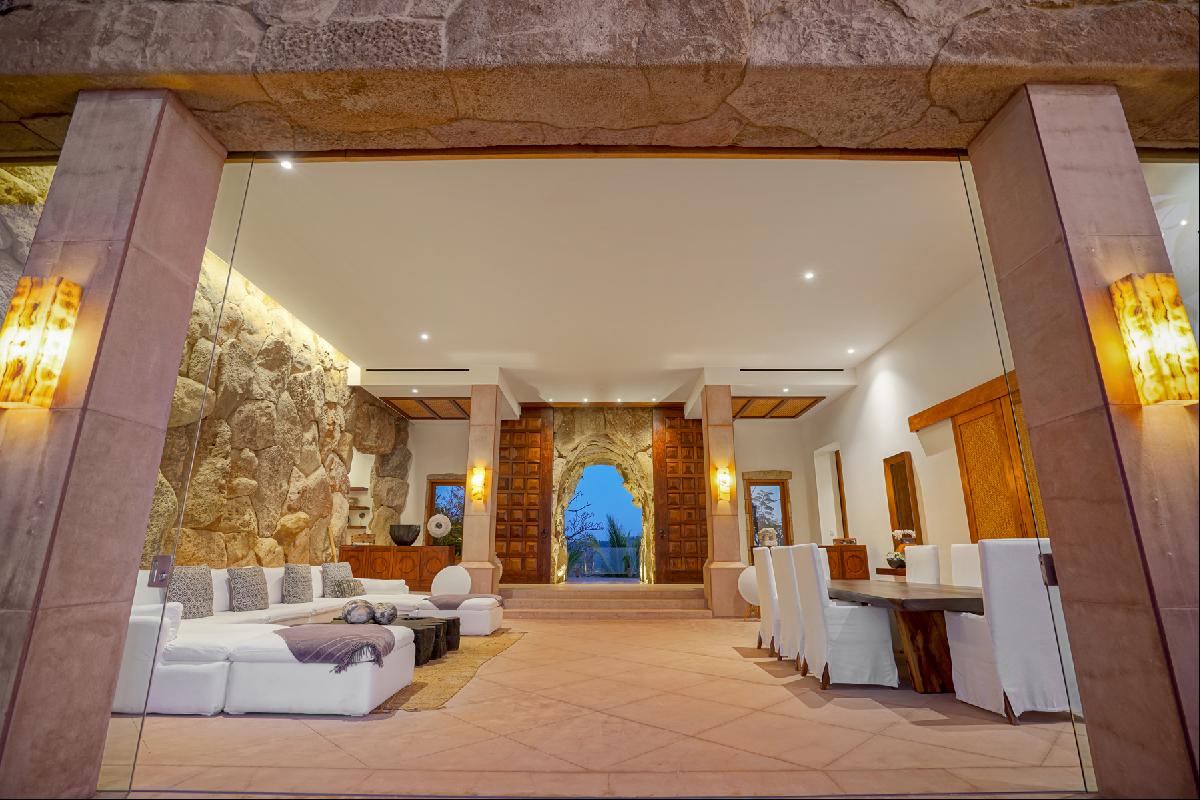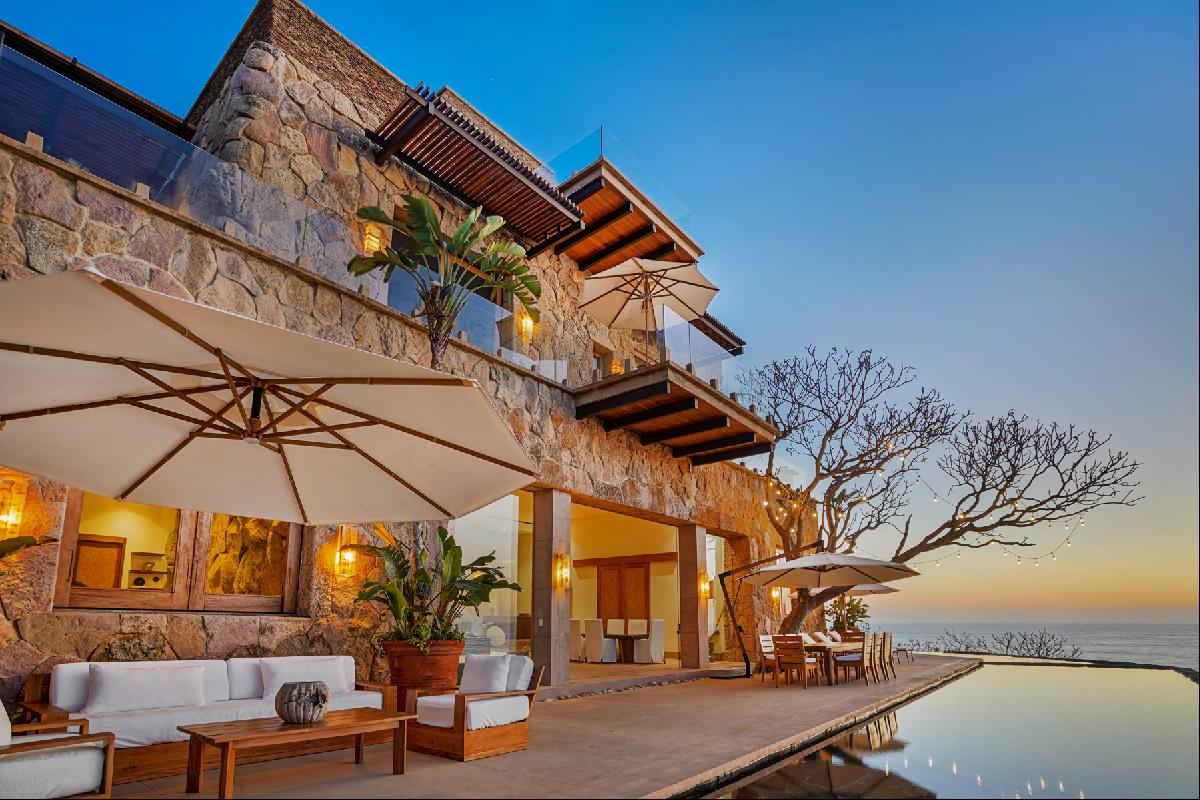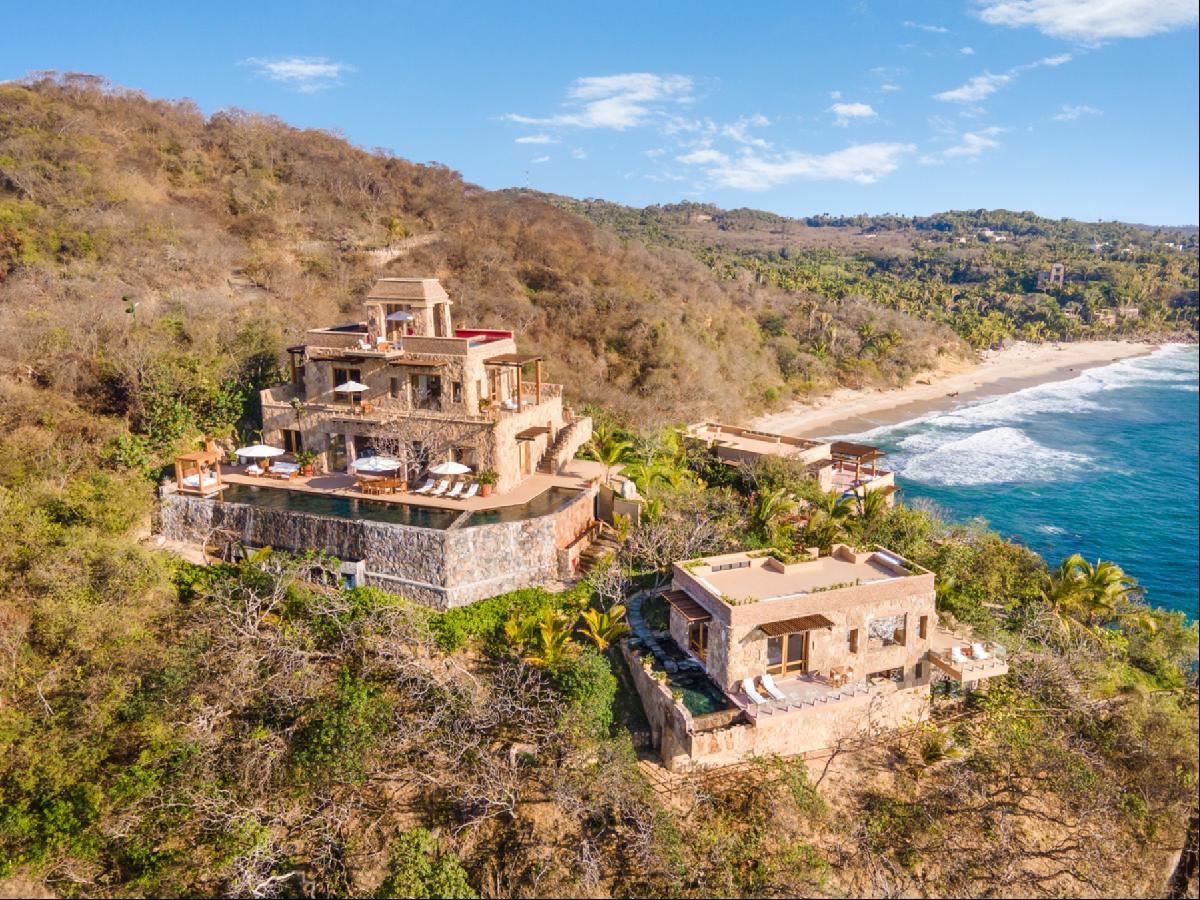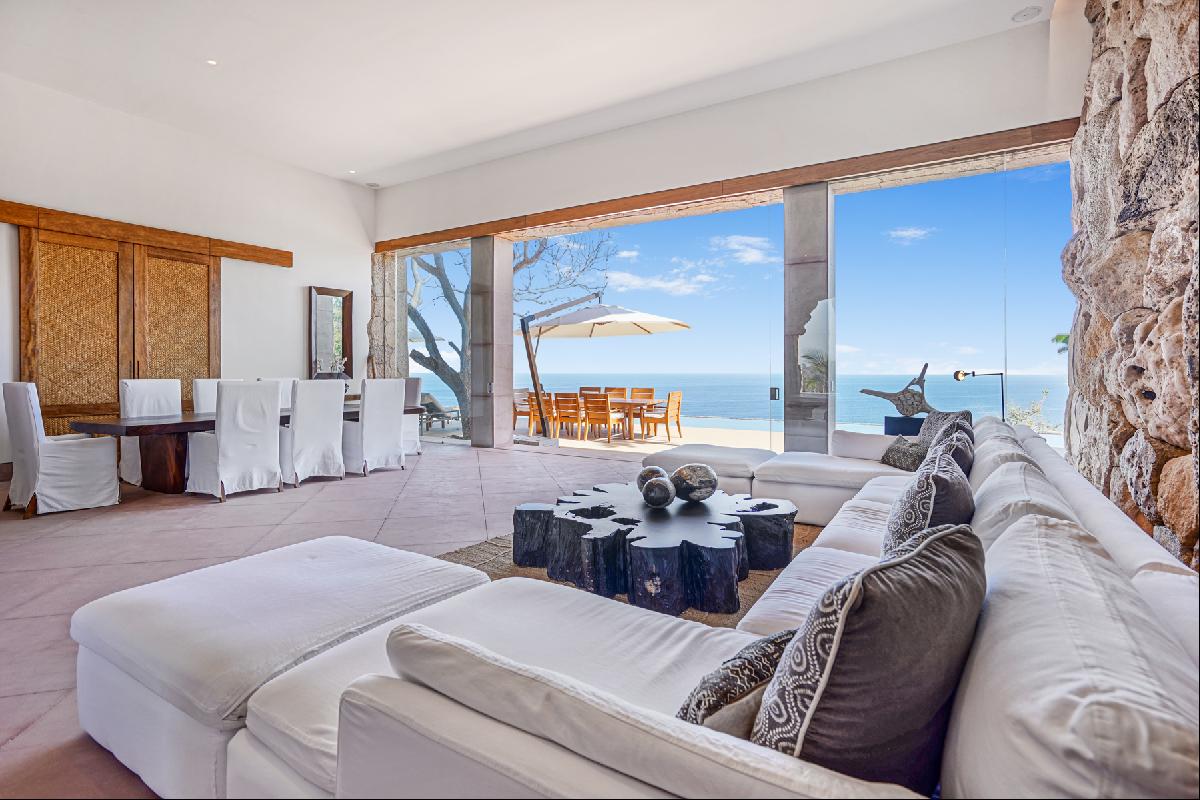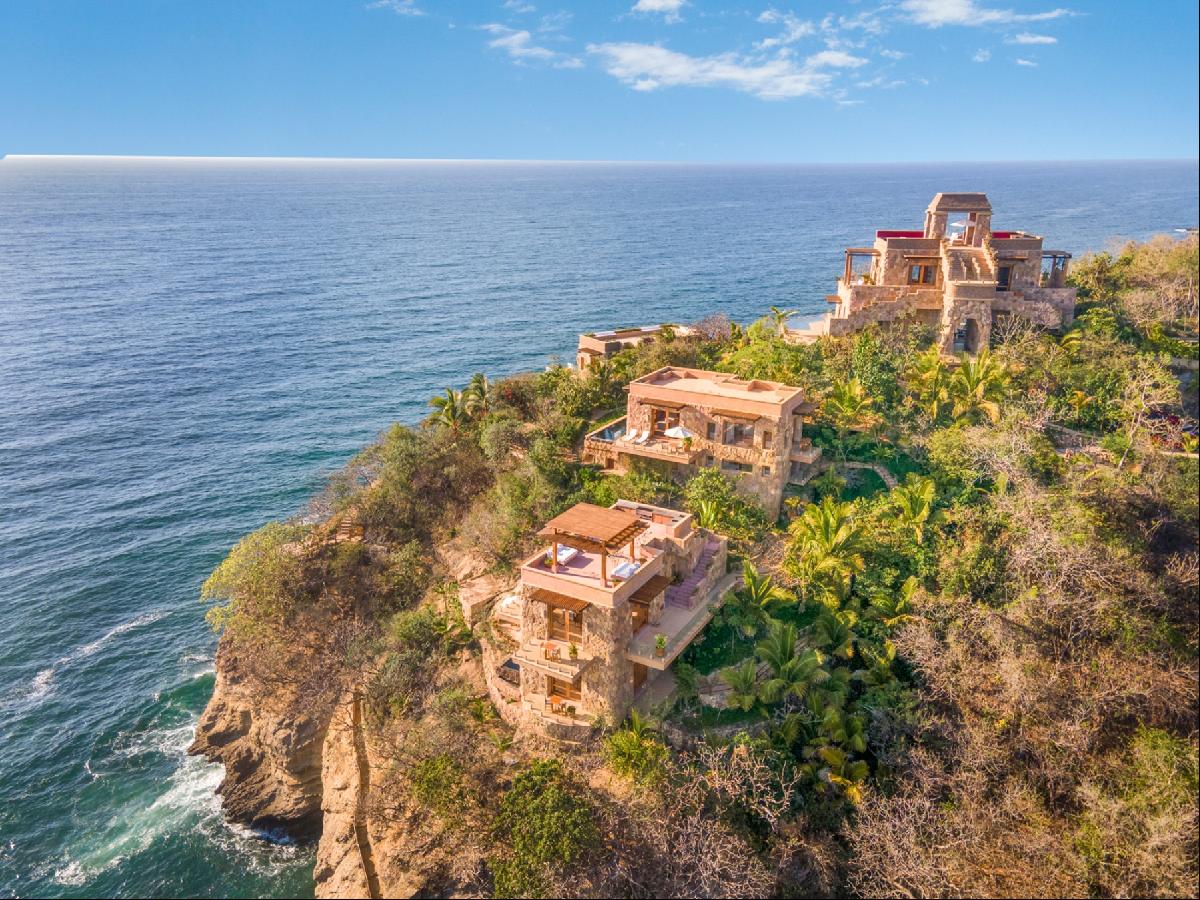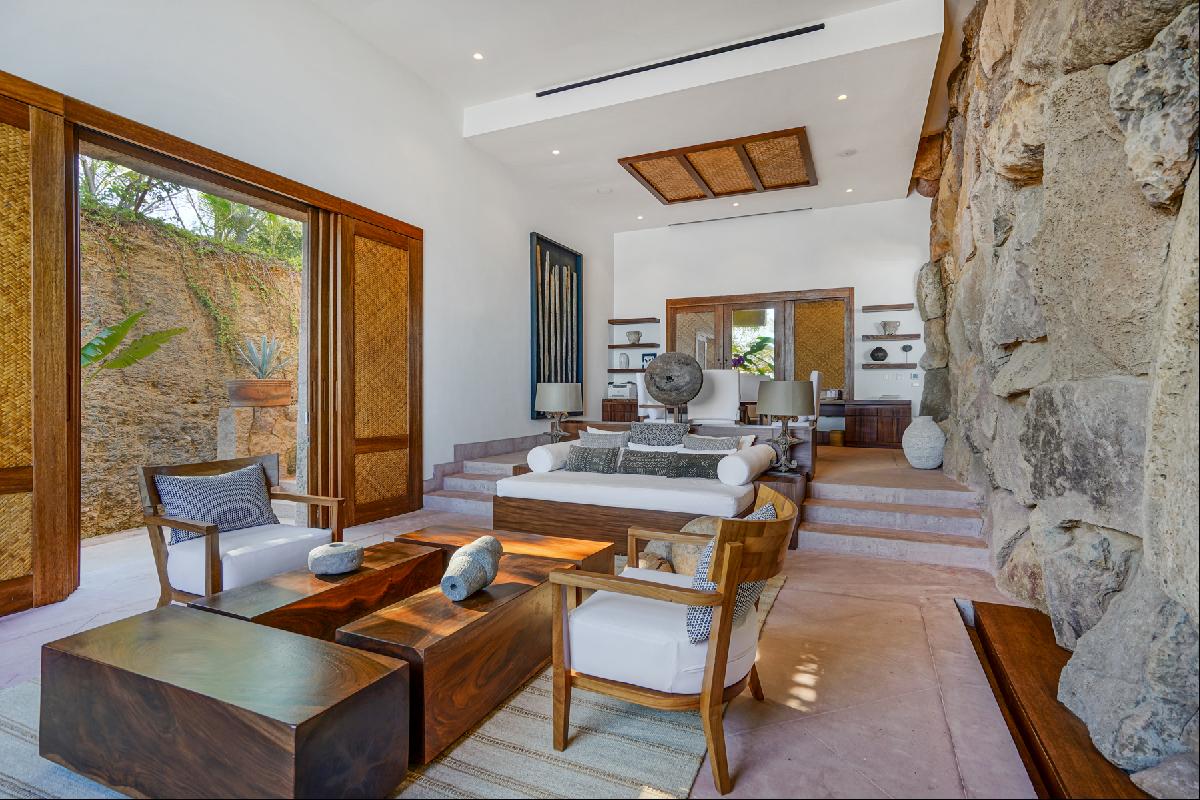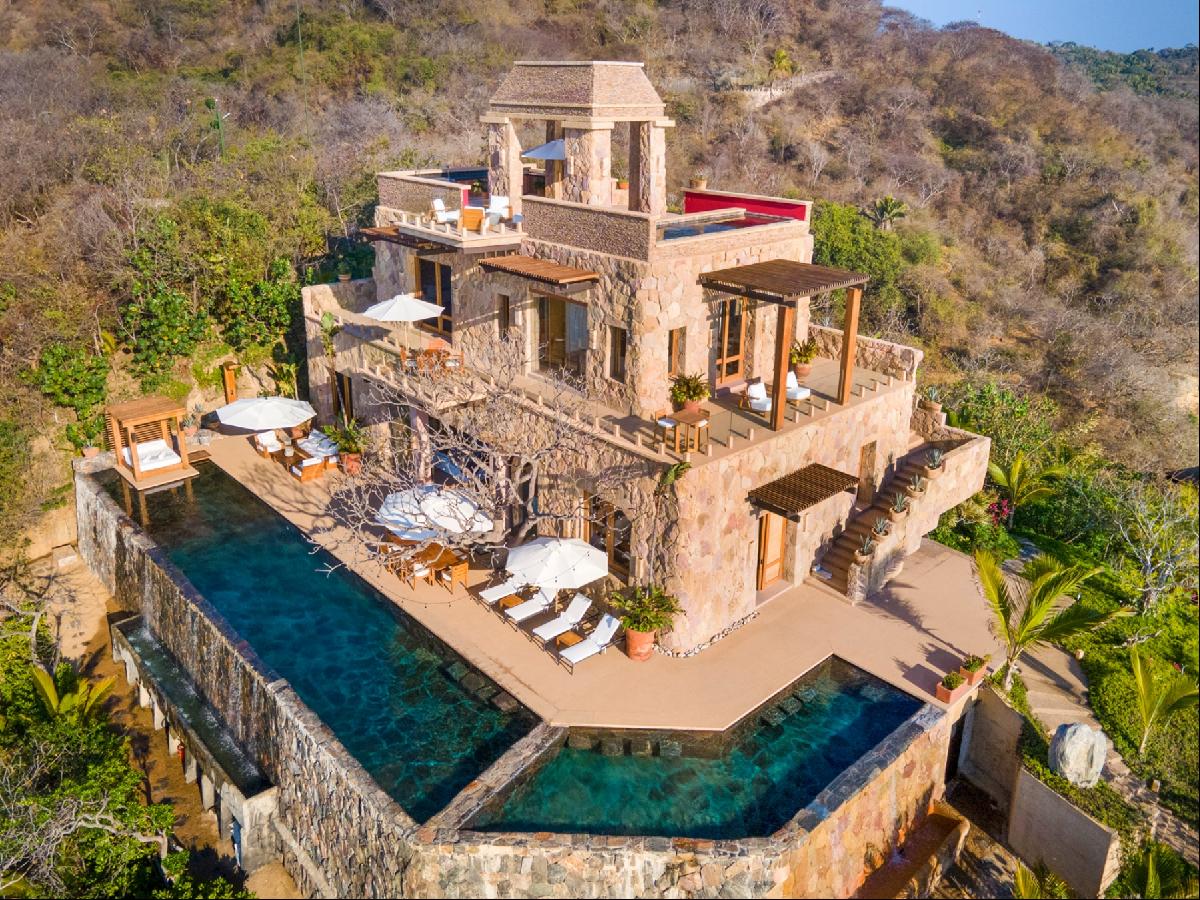 Luxury Beachside Compound Inspired by Mayan Architecture for Sale in Punta de Mita
Nestled within the Bahia de Banderas in Riviera Nayarit, this spectacular residence harmoniously combines contemporary luxury with the natural grandeur of the surrounding environment. Drawing architectural inspiration from the Mayan temples of Yucatan, the design of this property beautifully merges with the regional aesthetic.
Spanning across four multi-level buildings, the property is interconnected by picturesque pathways, bordered by abundant foliage ensuring ultimate privacy. Superior quality finishes abound, including parota carpentry, LED lighting, centralized air-conditioning, and polished concrete and parota flooring. Intelligent lighting systems and double-height spaces further enhance the property's luxurious charm.
The property's interior design showcases exquisite craftsmanship, featuring natural fibers, soft hues, and fine textiles hand-embroidered by Mexican artisans. An artfully conceived lighting design highlights the property's grandeur during nighttime.
Fully equipped with state-of-the-art facilities, the property boasts an electrical heating system, a certified potable water purification system, an automated irrigation system, pest repellent, an emergency electric plant, voltage regulator and spike suppression, and a storm contingency plan. The six pools on the property are temperature-regulated and salt-treated.
The social building, House One, is the property's social hub, featuring an exotic Chechen wood carved gate and a porch beautifully architected with natural stones. The gourmet kitchen is fully equipped, while the master bedroom features a Hansgrohe-brand double sink and a natural stone bathtub. The rooftop houses an Observatory Terrace with a swimming lane and an outdoor fireplace.
House Two welcomes guests with a weeping wall at its entrance, a suite furnished with a king-size bed, two medium-sized terraces, and a full bathroom. The lower floor houses an additional suite, presently used as a playroom.
House Three offers a suite with panoramic views, a saltwater pool, two terraces, a king-size bed, and a well-appointed bathroom. The ground floor features an additional bedroom and restroom facilities for staff.
House Four, closest to the beach, offers an unmatched experience of ocean views and soothing sea sounds. Two suites are equipped with king-size beds, living rooms, a medium-sized pool, two terraces, and a rooftop terrace with a grill and sun loungers.
In conclusion, this magnificent residence is a fine example of design, luxury, and privacy. It serves as an extraordinary retreat from daily life, offering an unparalleled blend of modern living enveloped in nature's beauty.
Just a stone's throw away lies the crown jewel of the region, Punta de Mita, a quaint fishing village turned luxury resort town. This small peninsula at the northern end of the Banderas Bay offers stunning views, high-end resorts, world-class surfing, and renowned golf courses. With its powdery white beaches, turquoise waters, and thriving marine life, Punta de Mita is the perfect add-on to your luxury getaway.